Here's another local reptile, walking on a mirror, which must seem like sorcery to him / her: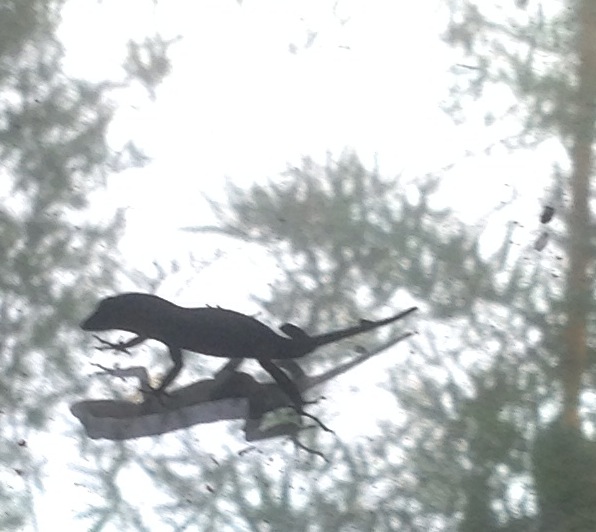 We're catching up on "Wolf Hall." There must only be 30 or so actors in all of the UK; you see the same ones over and over in every production.
They're all pretty wonderful, though, so it's okay. This series features Mycroft Holmes and the Minister of Magic in supporting roles.
I'm going to try to get to bed early tonight since I've only had about four hours of sleep in the last 48 and have lots to do this weekend. What are you up to this evening?