My Daisy is seven now and spry as ever. But she grows whiter in the muzzle and around the eyes all the time, and sometimes you can see the crotchety old dog in her: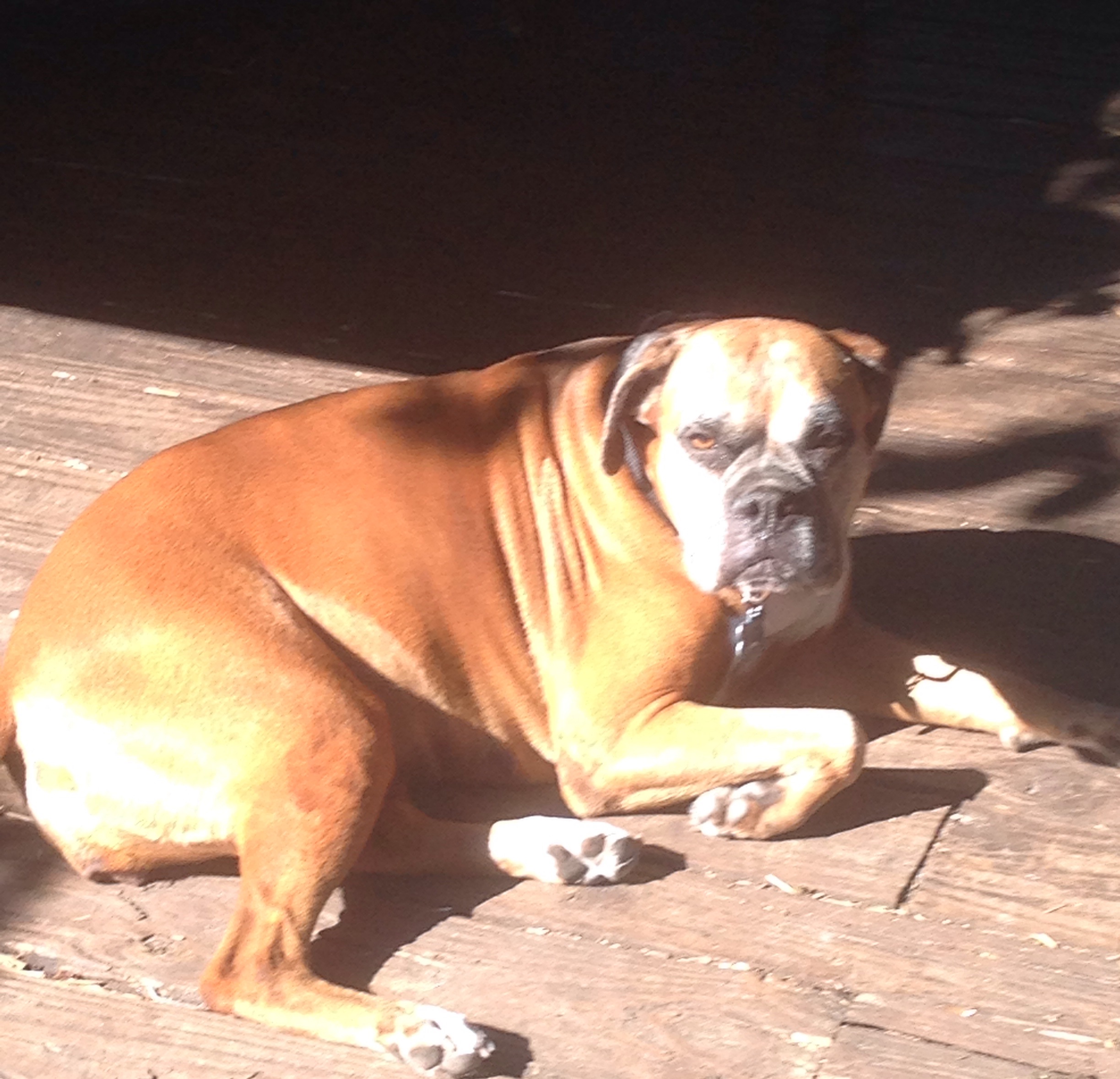 Some friends and I went to a music festival last night and saw six bands — we missed way more than we saw. I stayed up half the night, so my butt is dragging today.
I could use another day to recover, but that's not happening. What are you up to this Sunday evening?
Open thread!