Had a bunch of things to take care of today, so I took the day off from the blog. Thought I'd give you a quick picture I took last week of my fraternity brother who was here last week for Alumni Weekend. When you crash here, you get a complimentary pet: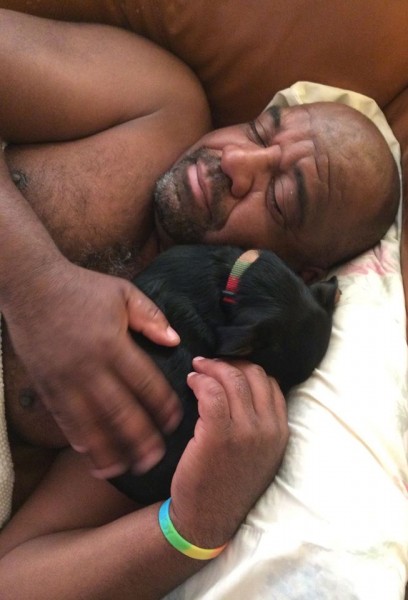 He's such a stinker. His new favorite thing is to sit underneath my desk and when I am not paying attention steal the sandal/flipflop/slipper off my foot and make a break for it. Rosie just got her arthritis shot so she is feeling much better, and she and Thurston play all the time. It was 91 here, so they are popped and asleep.
Oh, and don't forget, Harry and Chatman's Barn With Inn B&B is opening soon, so if you are in the area and need a place to crash, or are just driving cross country and want to take a break in a pretty part of the country, stop in: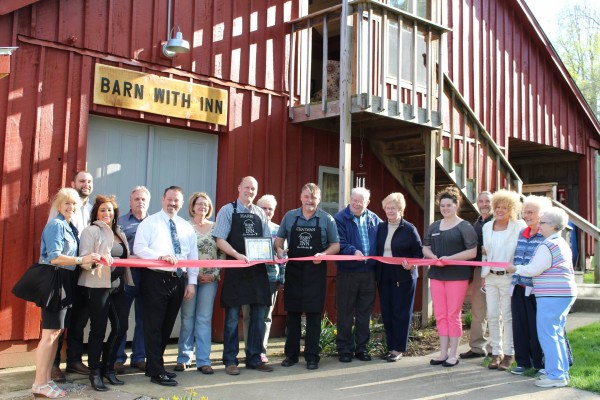 They are now official! Here is their FB page if you want to follow along (lots of pics there). And Chatman is one of my top five favorite cooks in the world.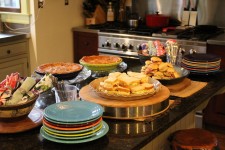 Alright, I'm out.