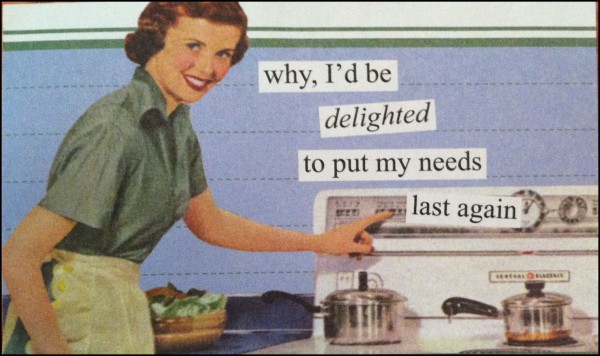 The illustration above is from a whimsical notepaper set I gave my mom a few years back. She wasn't Martyr Mom and neither am I, but I thought it was a good post-Mothers' Day illustration.
I need to clear up a misconception that arose from a comment I made Friday. I mentioned that we were in a 5K this weekend, and that's true – the mister and I were in a 5K event to raise money for a schoolmate of our daughter's, who was injured in a car accident.
But we're not runners! It was a 5K "run-walk," and we were decidedly in the latter category, although we did finish ahead of a large pack of moms pushing strollers and at least one high schooler in a knee brace. We don't run unless the ice cream truck is getting away.
Open thread!