We've got these beautiful plumerias blooming in the yard: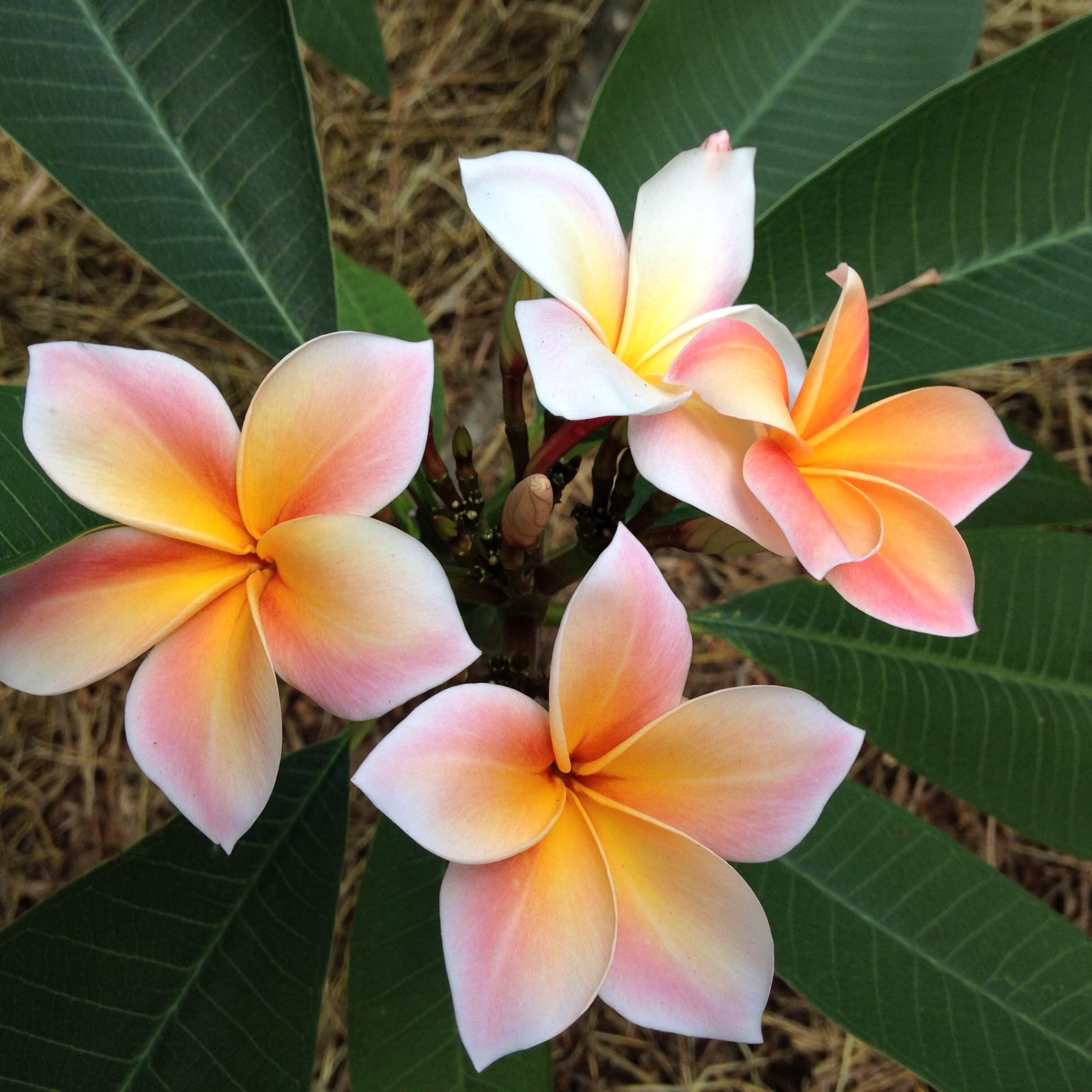 The blooms are gorgeous and the scent is heavenly, and it needs to be, because most of the year, the plants are these ugly naked sticks.
But their brief season of beauty makes it all worthwhile. Metaphor much, plumeria?
What are y'all up to this evening?