I've noticed a bumper crop of foals in nearby hoss country this year. Here's one handsome specimen and mama: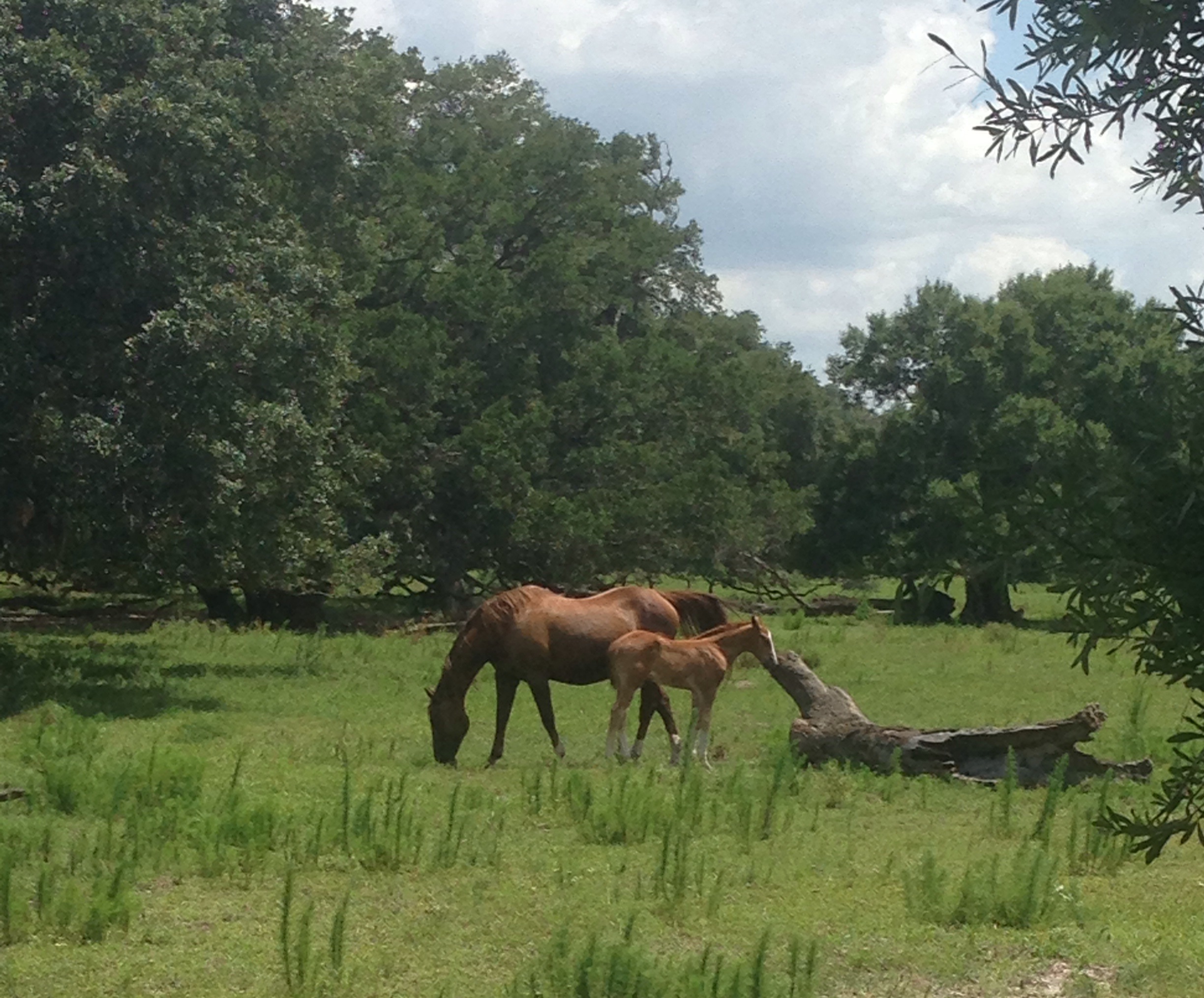 Maybe someday he or she will grow up to be American Pharaoh, who as of today has two legs on the triple crown.
Anyhoo, we had lunch today near this old courthouse: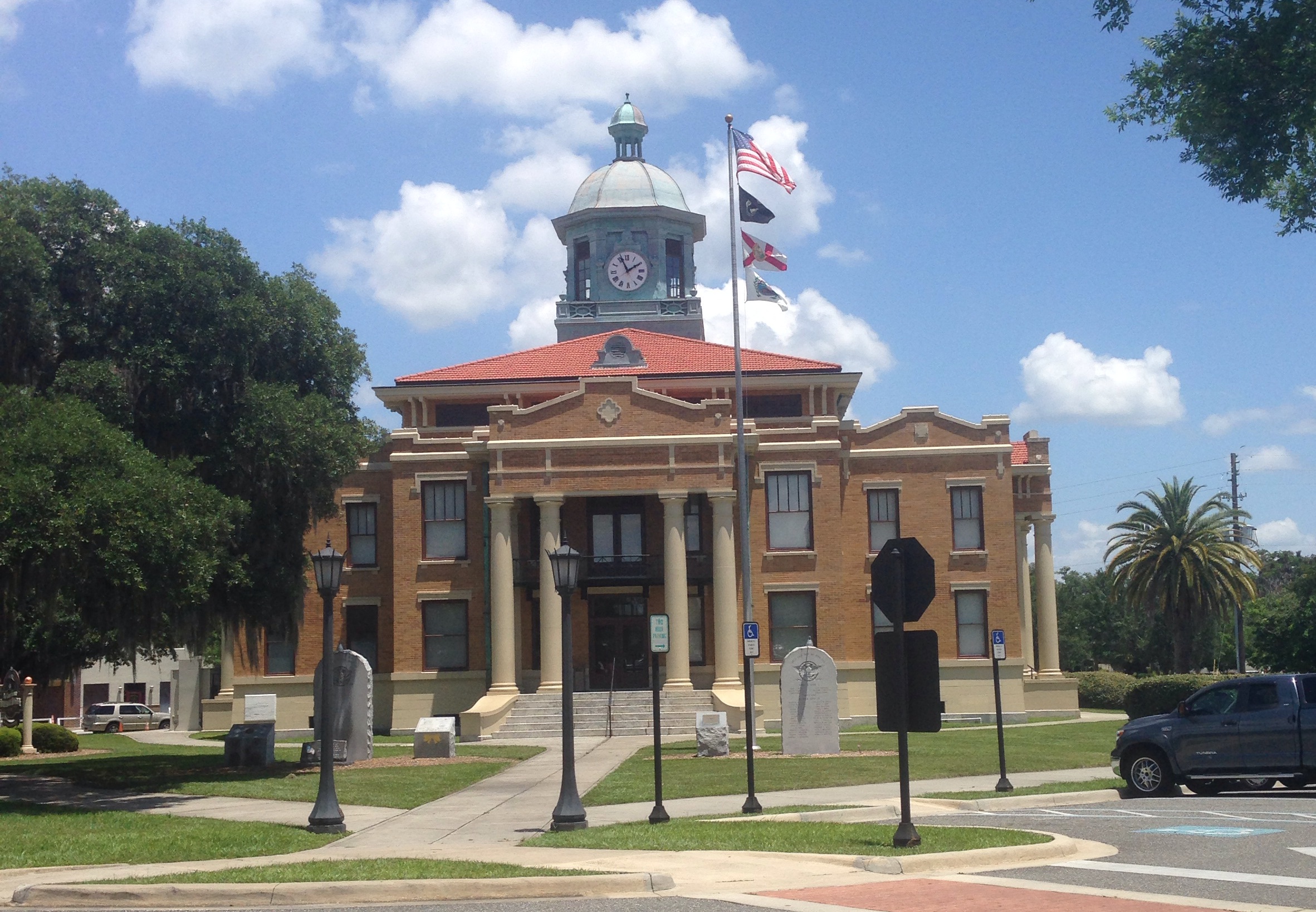 It was featured in an Elvis Presley movie in 1962: "Follow That Dream."
As you can imagine, the local kids congregated around the set when that was being filmed. The arrival of Elvis was the biggest thing to happen in that part of the world since, I dunno, Hernando de Soto.
My mom was among the kids loitering around the courthouse. She was too young back then to be in Elvis' wheelhouse, but there was nothing else to do, so she tagged along with the older girls who were hoping to catch a glimpse of Elvis.
Many years later, she told me about when Elvis actually showed up. There was a rope line holding the local riffraff back, and Elvis ambled over and graciously spoke a few words to the smitten crowd. Then he reached across the rope and tousled my mom's hair!
Not very many years later, my mom would meet my dad and decide that boys didn't have cooties after all. But she didn't get the Elvis craze at the time and was annoyed when everyone in town wanted to rub her head to commune with The King.
Flash forward to 2015: hubby and I had lunch at a restaurant near the courthouse today. I wasn't trying to listen in, but people at a nearby table, who looked plenty old enough to have participated in the Elvis sighting, were talking about "slacks" and "dungarees."
It occurred to me that virtually everyone in the US who uses those terms is also collecting Social Security. I'm not sure how those words fell out of modern favor or why, but in 20 years, no one will know what they mean without consulting a dictionary. I think. Does this match your experience?
No real point to all of this. Please discuss whatever.