This is the Tampa skyline: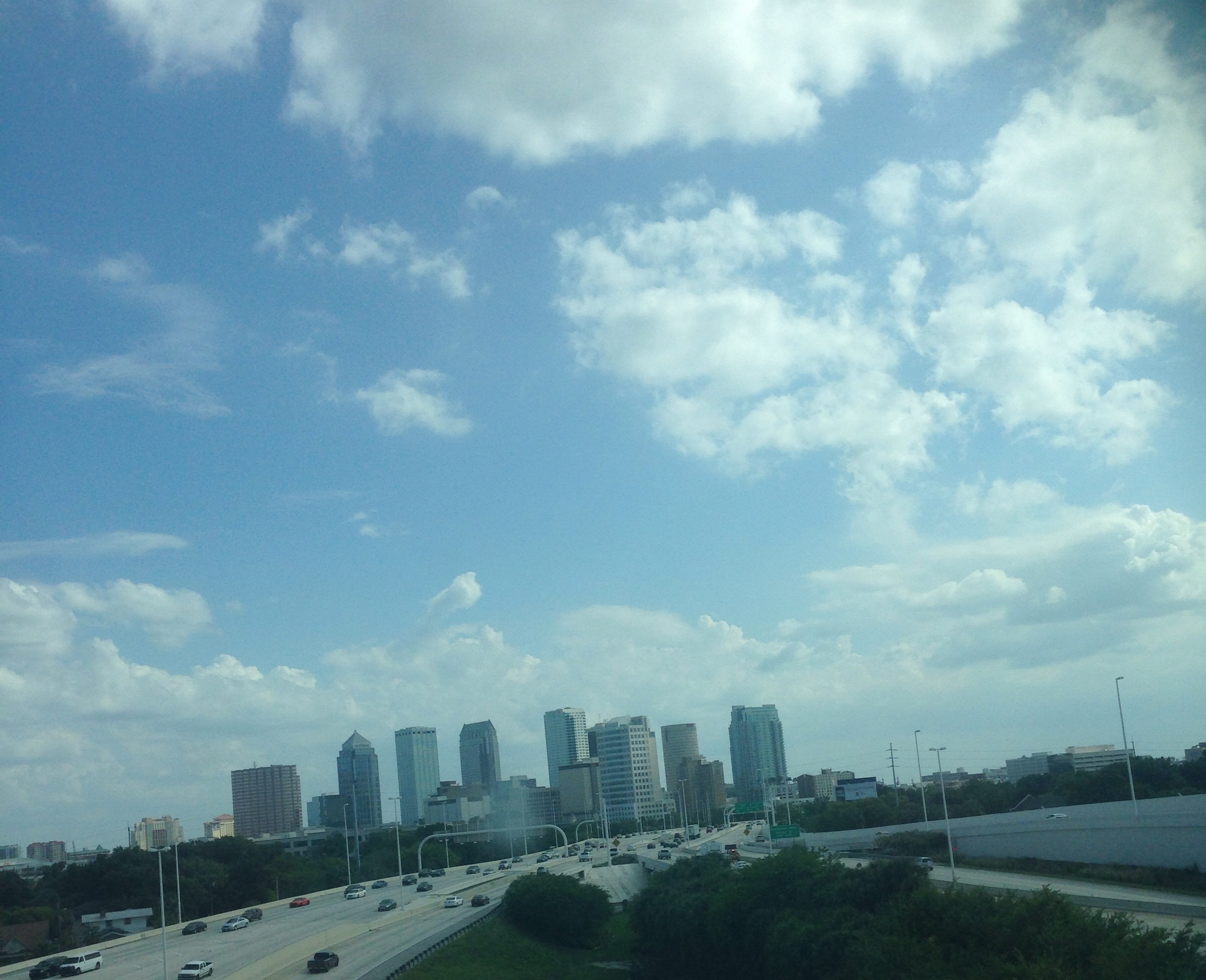 That thing that looks like mist over the highway? I think it's the remnants of bird shit that was hosed off the window of the vehicle. But maybe it's mist!
It's too hot to hang around outside, so we're inside watching the Mad Men marathon. What are you doing?