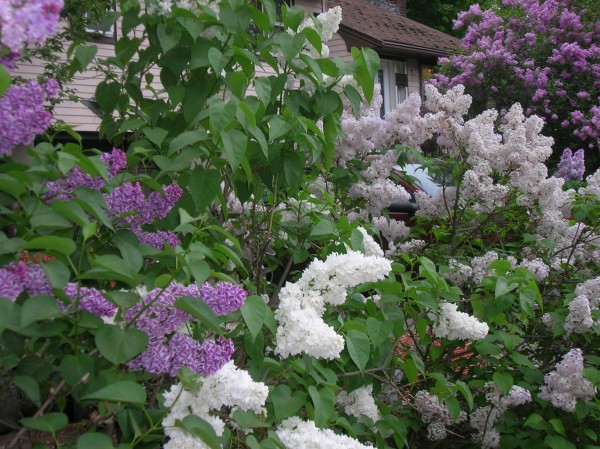 It was a rough winter for plants as well as people here, but the lilacs recovered nicely. Took a bunch of pictures Saturday, so for once you get to see the hard-won results of all the yard work I bitch blog about.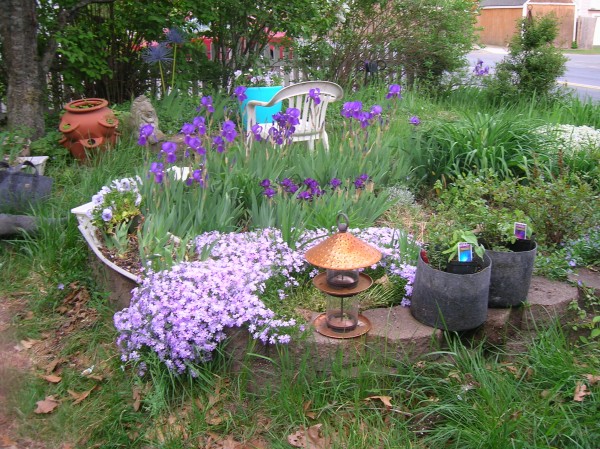 This is the purple-blue season in my front yard. Two months from now, the same vista will be pink roses and cream-gold-apricot daylilies — an entirely different color spectrum.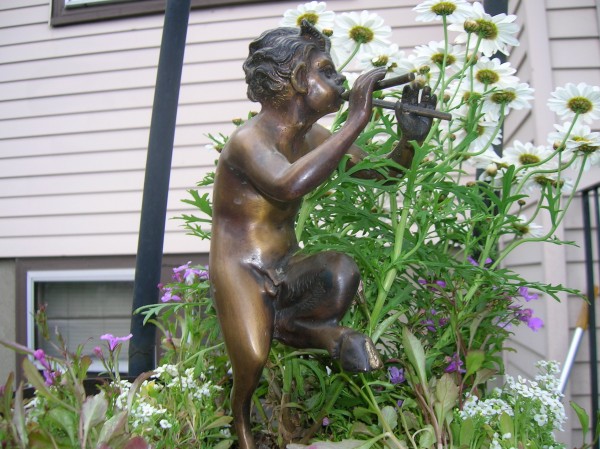 Every garden needs a tutelary deity. Ours is only a little one, but it's a very little garden…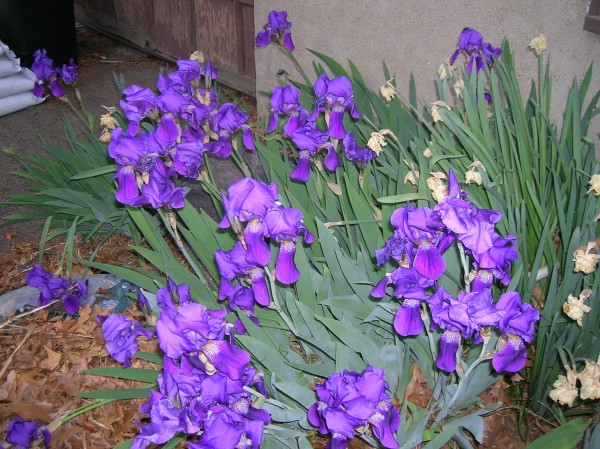 Didn't have a chance to deadhead the daffodils before the irises bloomed through them.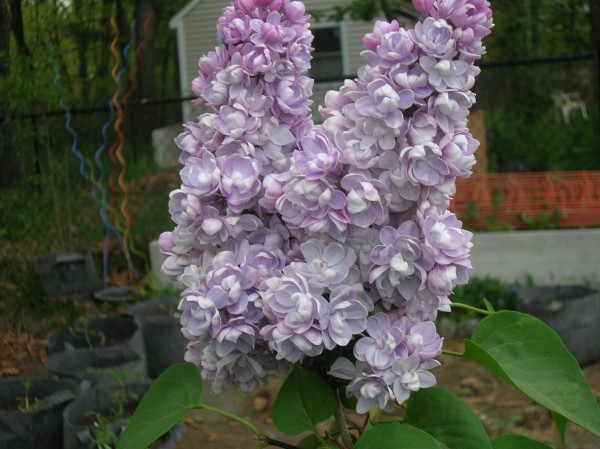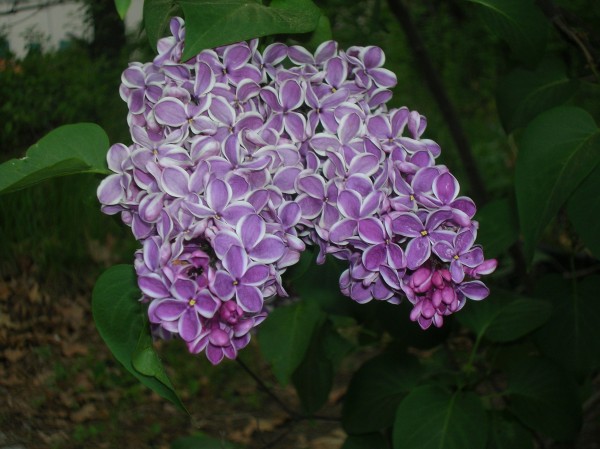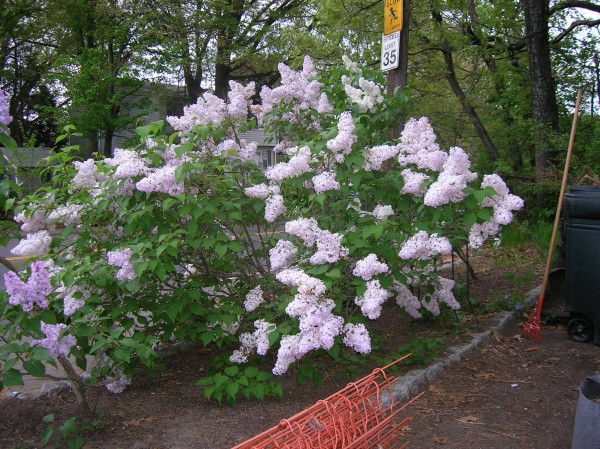 These bushes are stranded in a three-foot-wide strip between the public sidewalk and the asphalted driveway extension. For several months this winter, they were literally buried under six feet of blower-thrown packed snow — and yet, still flourishing!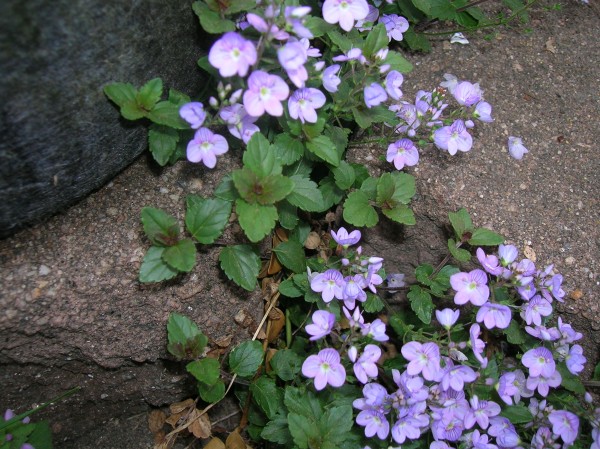 Lithodora. This plant disappeared entirely for a good two seasons after I planted it — I'd have torn it out as a failed experiment if I'd been able to find it. Normally it wouldn't be blooming for another month, but this year everything's timing is off.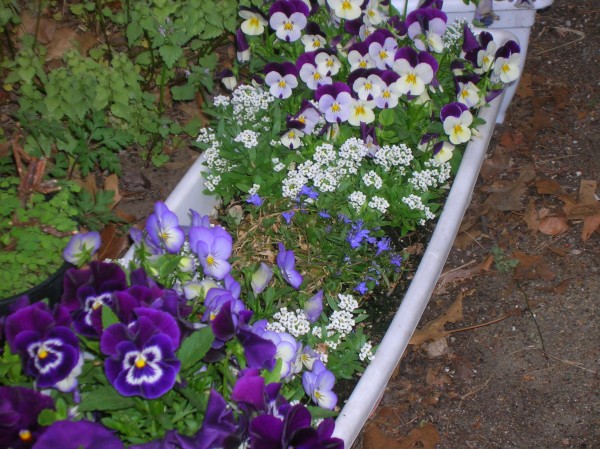 It just isn't spring without pansies. Every year, I can see why the Brits call it heartsease. The green 'volunteers' on the upper left are self-seeding nepeta; normally they're the very first flowers, as early as February, and I leave some for the bumblebees emerging from hibernation. This year, I didn't see any nepeta until just a couple weeks ago — the bumblebees had to settle for daffodil nectar.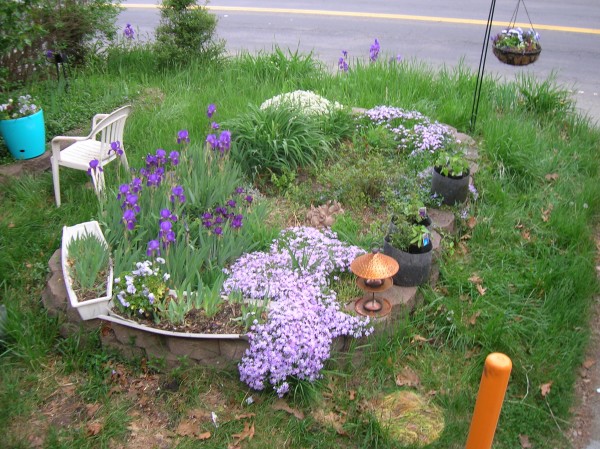 I have to hurry and finish getting the flower beds into shape, because the first mail order tomato seedlings just arrived… and there's two more shipments due in the next week or so!

What's going on in your gardens this week?