Lot going on, and I have a couple of the fraternity boys staying this week because the dorms are closed for the summer and they have nowhere to go yet (long story) so they are crashing here on the couch, which means I have been cooking a good bit. I always forget ho much these guys can eat. Easy meal tonight- burgers on the grill, corn on the cob, cole slaw, and I'm cutting up some potatoes to throw in the deep fryer.
Meanwhile, I'm starting to realize that Thurston has beagle in him, which is distressing. He's lucky he is so damned cute.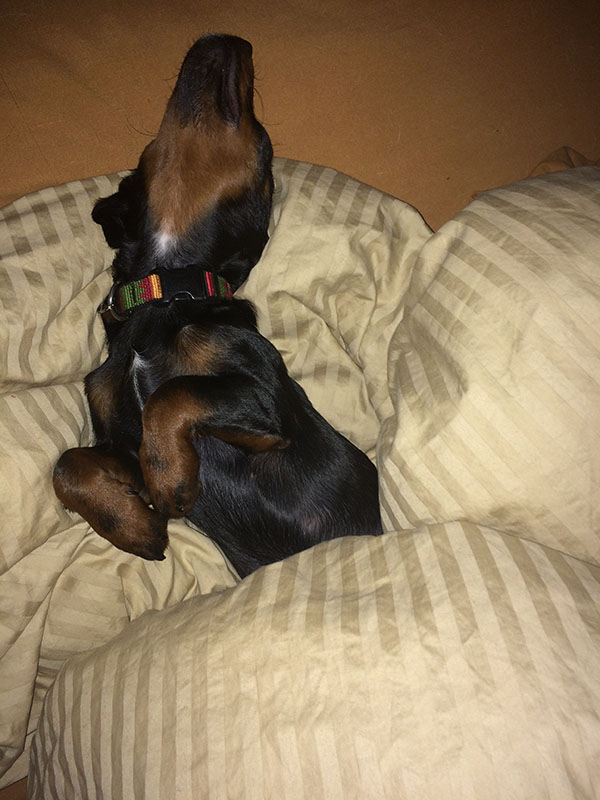 He looks like he is doing the Snoopy happy dance in his sleep.