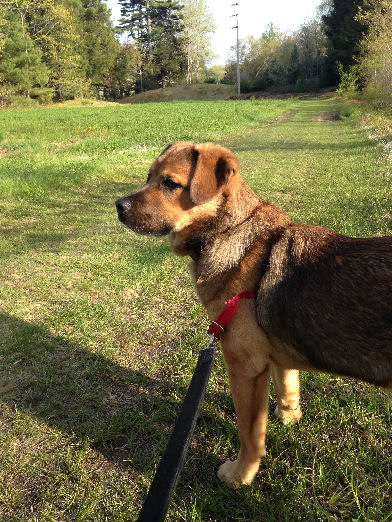 For your "stuff that doesn't suck" early-morning enjoyment, an update from commentor MomSense:
Korra is now six months old. She loves to go for walks in the woods and just started swimming a few weeks ago. One of her favorite things to do is play fetch at the soccer field.

We are looking forward to taking her camping and hiking his summer.

Her ball rolled under the fence.

We didn't retrieve it quickly enough for her.

Ready to play again!
***********
Apart from giving thanks for happy dogs & other good companions, what's on the agenda as we wrap up another week?