Here's a view from a bridge we crossed during today's hike: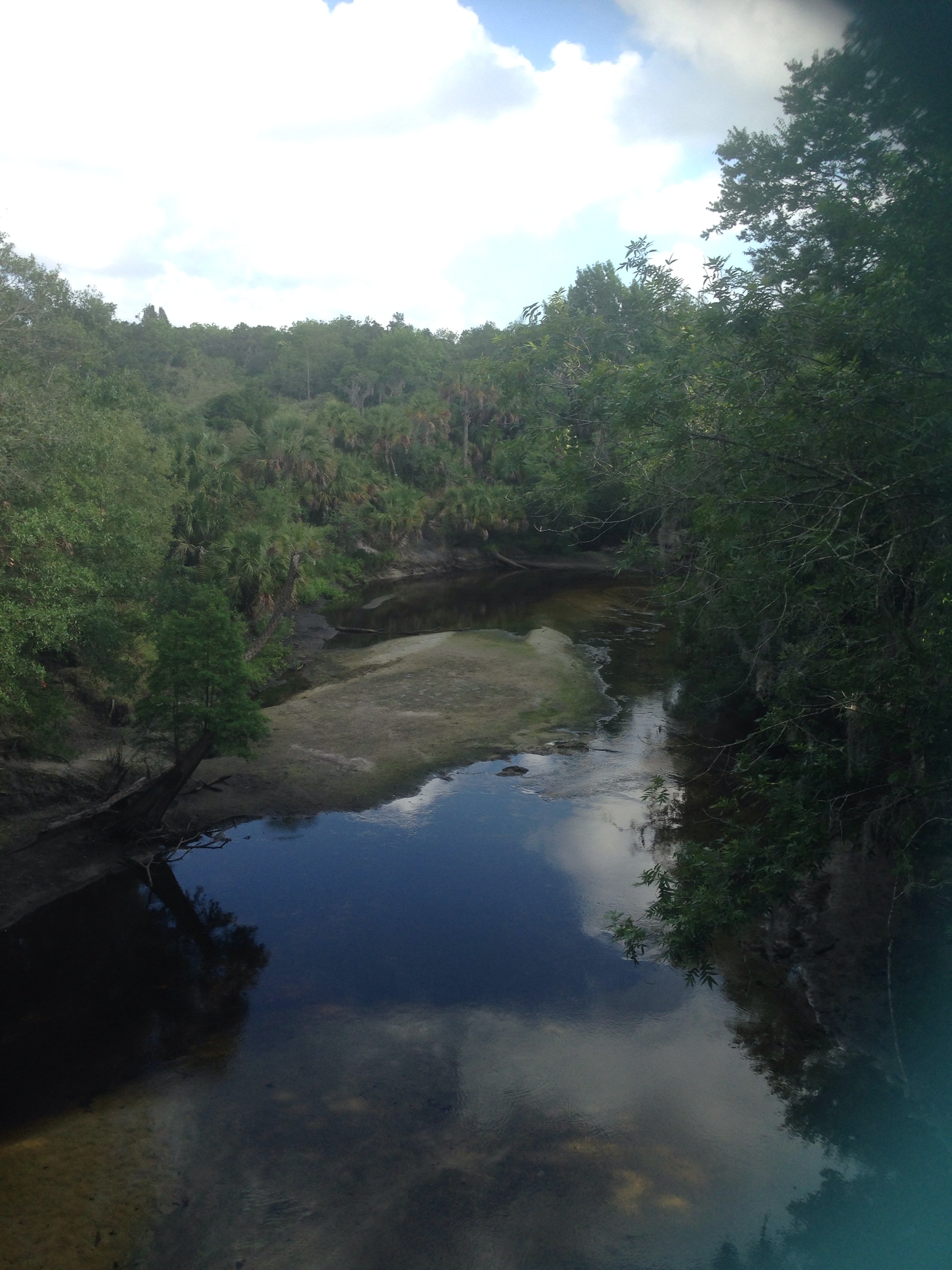 The water looks low, but we've had plenty of rain. We didn't see any wildlife aside from a little black snake, assorted wading birds and a swallow-tailed kite.
I guess all the other critters had enough sense to stay in a cool spot during the heat of the day. The sun kicked my ass, and I'm happy to be home with my feet up.
What are you up to this Sunday? Any plans for tomorrow, or do you have to work? We're off and playing it by ear. Definitely avoiding the beach and waterways, which will be overrun.