Nebraska on Wednesday became the first conservative state in more than 40 years to abolish the death penalty, with lawmakers defying their Republican governor, Pete Ricketts, a staunch supporter of capital punishment who had lobbied vigorously against banning it.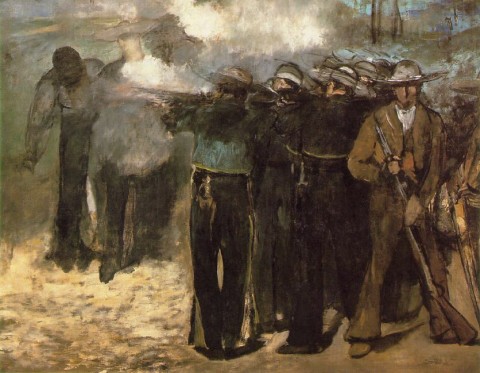 By a 30 to 19 vote that cut across party lines, the Legislature overrode the governor's veto on Tuesday of a bill repealing the state's death penalty law. The measure garnered just enough votes to overcome the veto.
Slowly, haltingly, one step forward, often too many back, we progress.
Image:  Edouard Manet, The Execution of Emperor Maximilian,  1867