Look at this rotten little bastid whose oil portrait I saw in a museum today: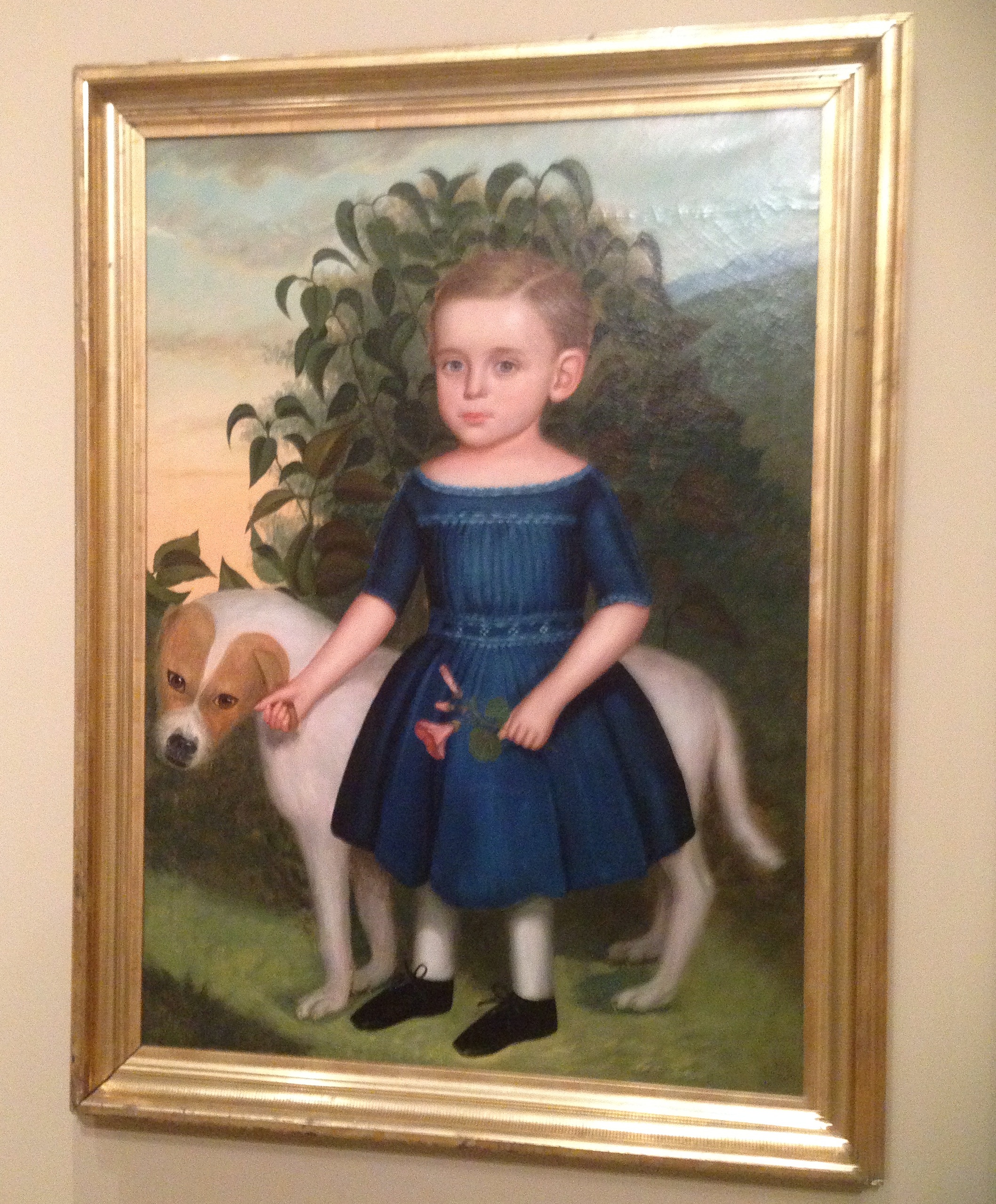 He's angry about having to wear that stupid dress and pantalettes, which is totally understandable. But he didn't have to take it out on the poor dog!
Maybe he's an ancestor of Pete Campbell from "Mad Men." There's definitely a resemblance. Look at that forehead — you can tell the hairline will recede like a lunar low tide before he's 35 (not that there's anything wrong with that).
I'm up late reading "Oryx and Crake" by Margaret Atwood. What are you doing?