I spent my entire beach mini-vacation either looking at the beach from my rented balcony or gazing at the surf from a waterside pub or restaurant. But I went down to the actual shoreline for the last sunset: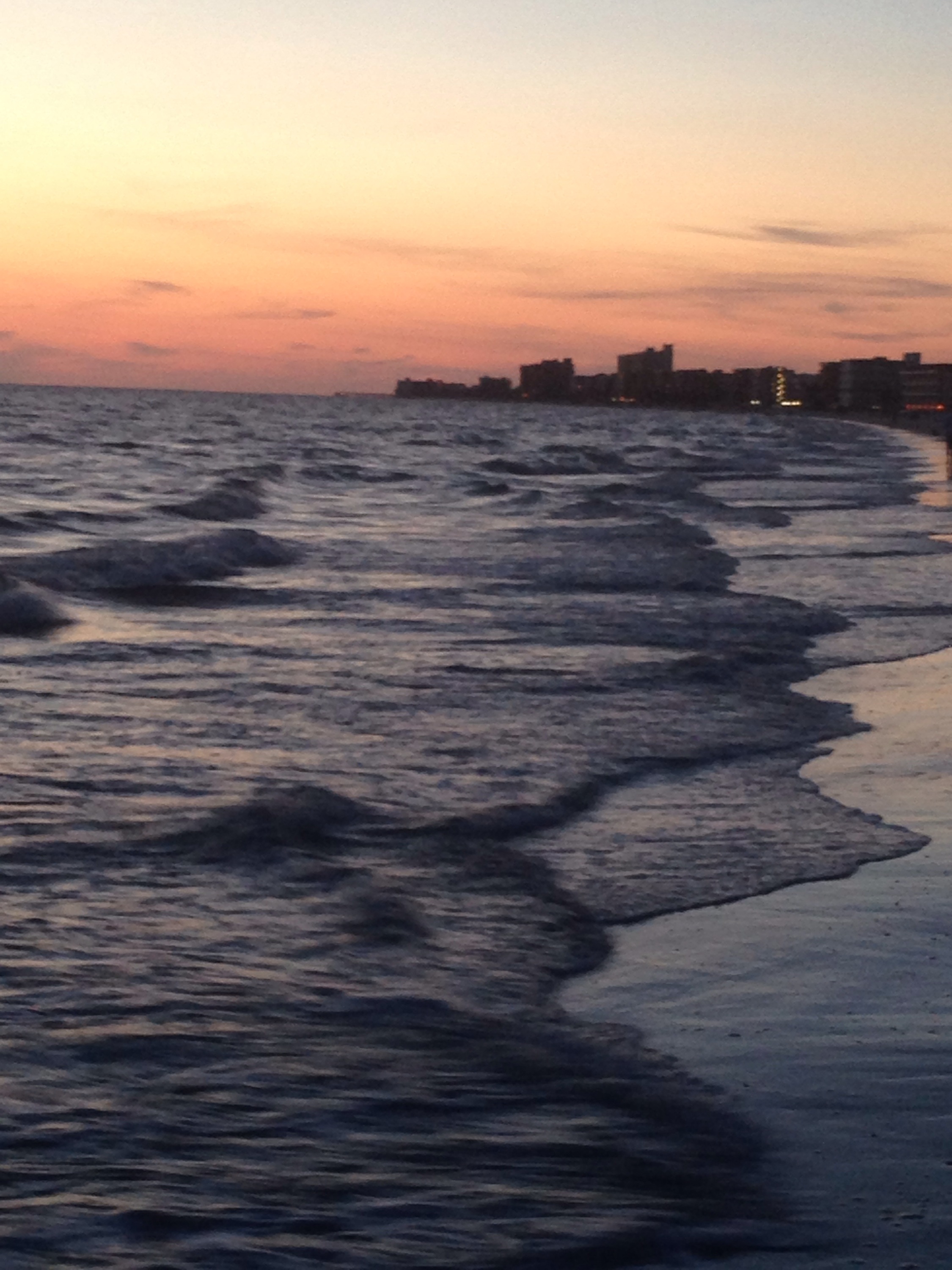 Right after that, a big storm blew in from the east, and it rained like crazy. The storms are the best thing about Florida in the summer. (I know it's not officially summer elsewhere, but it is here — trust me.)
Back home now, trying to get into weekday mode. What are you up to this evening?
Open thread!