That an anti-Muslim flame-thrower would try to turn his followers' fear into cash:
KPNX television reporter Brahm Resnik tweeted on Sunday that Ritzheimer had set up a GoFundMe page to raise $10 million to "protect his family or run against" Sen. John McCain (R-AZ).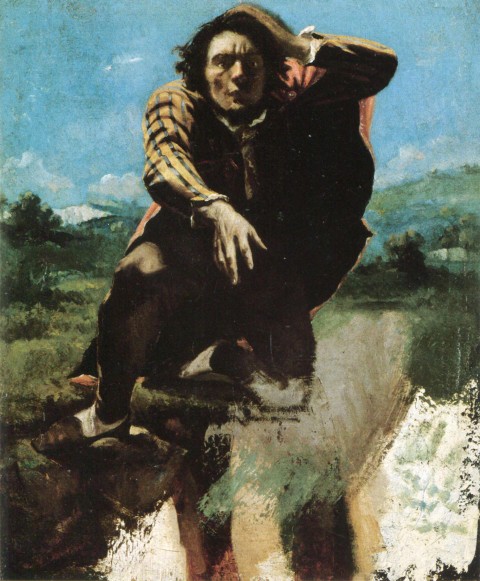 It is, of course, not impossible that Ritzheimer might be at risk.  See Hebdo, Charlie and Theo Van Gogh, e.g.  Obviously, none here wish Ritzheimer more than regular ridicule, and it is my devout hope that the Muslim community in this country continues to act as they have so far:  emphasizing that sheer dicktitude on display, and demonstrating the virtues of another path:
The contentious nature of Ritzheimer's protest on Friday didn't prevent some productive interaction between the two sides. From the Washington Post:
Jason Leger, a Phoenix resident wearing one of the profanity-laced shirts, accepted an invitation to join the evening prayer inside the mosque, and said the experience changed him.

"It was something I've never seen before. I took my shoes off. I kneeled. I saw a bunch of peaceful people. We all got along," Leger said. "They made me feel welcome, you know. I just think everybody's points are getting misconstrued, saying things out of emotion, saying things they don't believe."

Paul Griffin, who had earlier said he didn't care if his t-shirt was offensive, assured a small crowd of Muslims at the end of the rally that he wouldn't wear it again.
"I promise, the next time you see me, I won't be wearing this shirt," he told one man while shaking his hand and smiling. "I won't wear it again."
But to return to the defining thread of this kind of nonsense:  whether or not Ritzheimer may indeed face anything more than scorn, you have to be impressed — not in a good way — at hiseffortless pivot to the trough.  Rage and bigotry as a profit maximizing strategy.
Poltroon!
ETA: Seems the campaign has been pulled.  Ah, well. It's the thought that counts.