Four relatives who cheered their children at a high school graduation  in Senatobia, Mississippi, have been served with arrest warrants for disturbing the peace.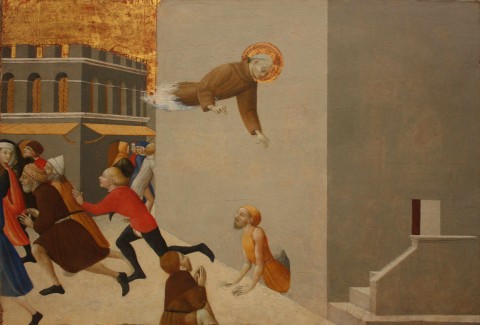 To no one's surprise, I'm sure, at least the two of the four facing charges who have been identified in news reports are African American.  The complainant, Senatobia school superintendent Jay Foster is white.  Mr Foster is a stickler:
Superintendent Foster said the charges were far from ridiculous.

While Foster declined an on-camera interview with WREG, he said he's determined to have order at graduation ceremonies.
"We must have order."
Seriously?
Seriously!
Makes one proud to be an American.
Image:  Sassetta, The Blessed Ranieri frees the poor,  1437-44