This boxer dog isn't finding the Stanley Cup matchup very interesting: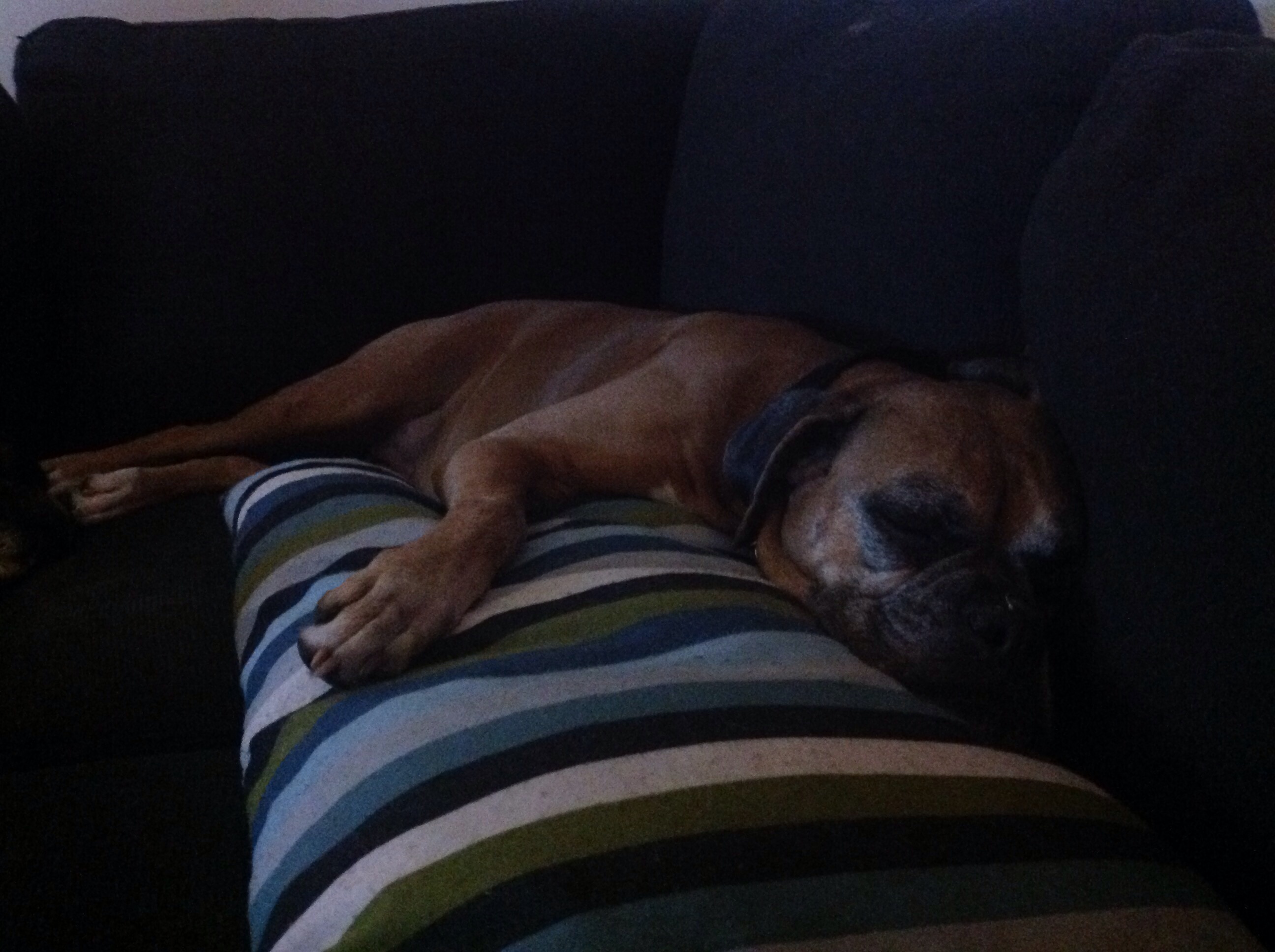 I need to get the kiddo to trim the dogs' claws. I always hated trimming their claws, but the kiddo has an extremely effective method: She uses Cheddar Cheese Goldfish crackers to bribe them.
As long as Goldfish crackers are on offer, the dogs will flop over on their backs and let the kiddo trim their claws with one of those Pedi-Paws contraptions (essentially a dremel tool with a file attachment). They get one cracker for each claw.
Please feel free to discuss whatever — open thread!
ETA: So I hear those twisted monsters of fecundity from the TLC channel are attempting a Fox News rehab. Child molestation is bad for the family values grifting business. Fuck them and their entire sick cult.