We've got a mosquito in the house. It's not just any blood-sucker either: it is the James Bond of mosquitos, very elusive and hard to kill.
Every time I try to close my eyes and get some rest, it materializes near my ear, hovering in the darkness with a high-pitched whine more irritating than a dozen puling brats insisting on a rest stop.
I've knocked over lamps and rousted dogs and clapped empty space until my hands sting, all for naught.
Also, I've got a toothache. And the feral cats a soft-headed neighbor has attracted with bags of Meow Mix are staging a yodeling / mixed martial arts contest in my side yard.
Looks like I've hit the insomnia trifecta tonight / this morning. Might as well put on a pot of coffee.
PS: Speaking of irritants, here's a partial screen grab of today's NYT op-ed page: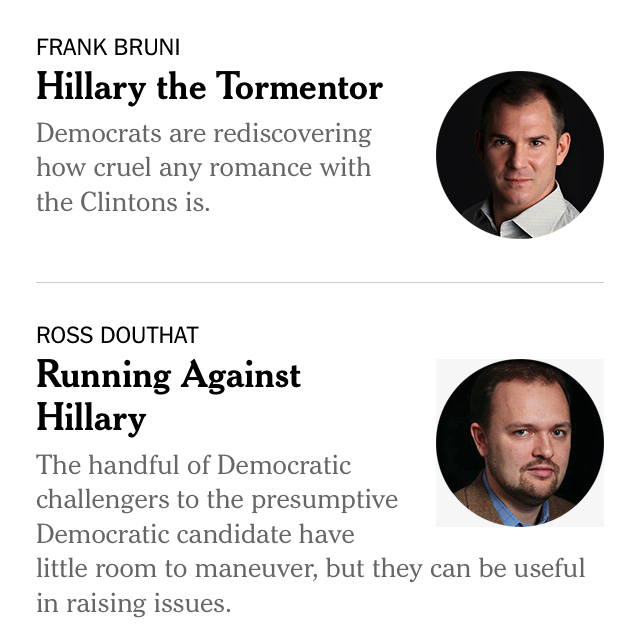 Nope.