It is not within my power to give you a pupdate, but here is a crappy picture of a pair of old boxer dogs drooling and farting on my sofa: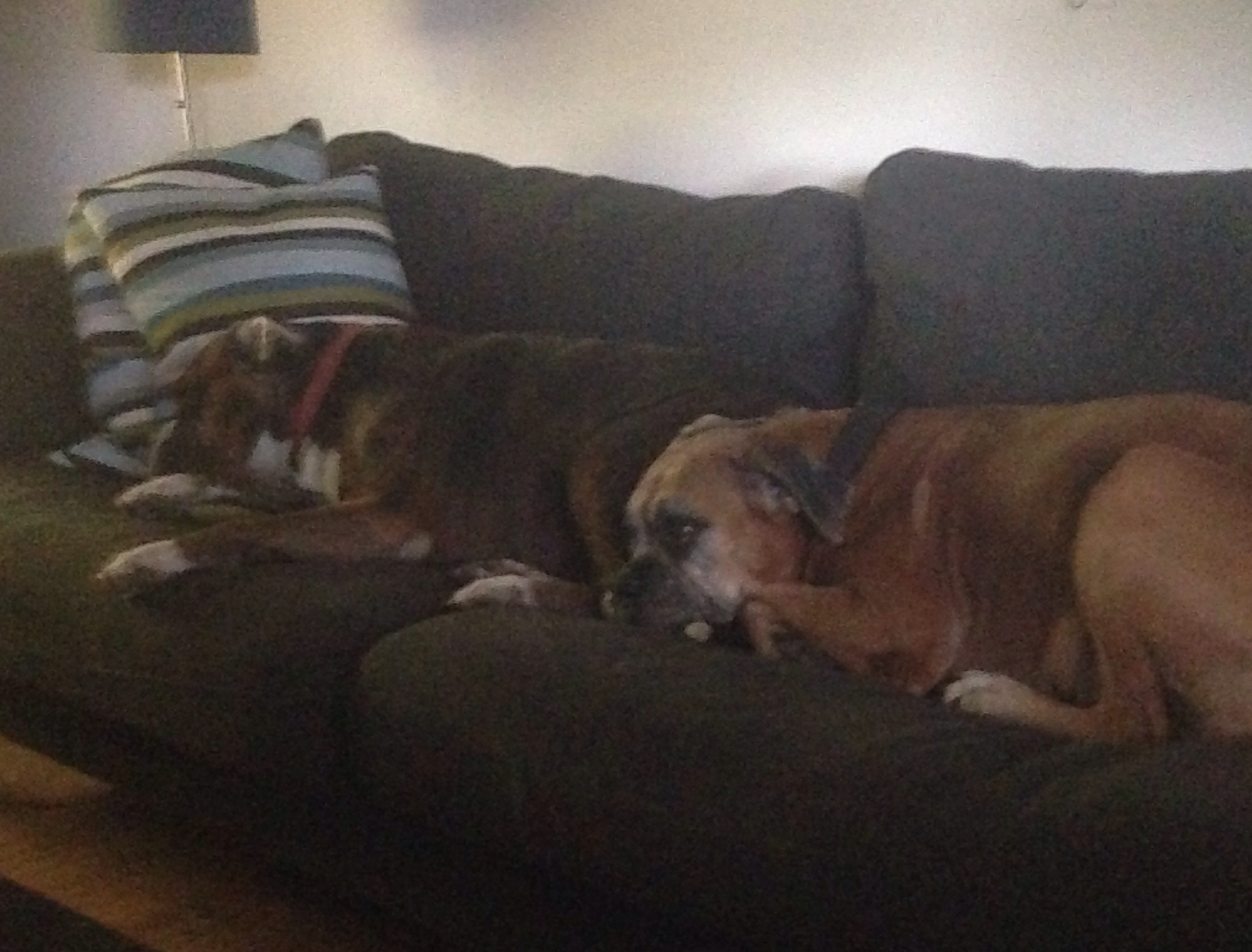 In comments under other posts, we've whacked at the piñata column hacks J. Martin and M. Haberman hung up at the NYT this weekend –- the one that criticized Hillary Clinton for following President Obama's "narrow" path to electoral victory rather than President Clinton's "broad" path.
Much stupid fell out when that piñata was breached, and uber-hack Ron Fournier cultivated a nugget of the original stupid until it surpassed its antecedent. I was going to mock it thoroughly but got distracted by more interesting tasks, such as cleaning the dryer lint trap.
Shorter Fournier: Mean partisan Democrats like Hillary Clinton give independents a sad, and that's very sad. Anyway, here's an open thread to discuss things that are more interesting than anything Ron Fournier has ever said. Which is everything.