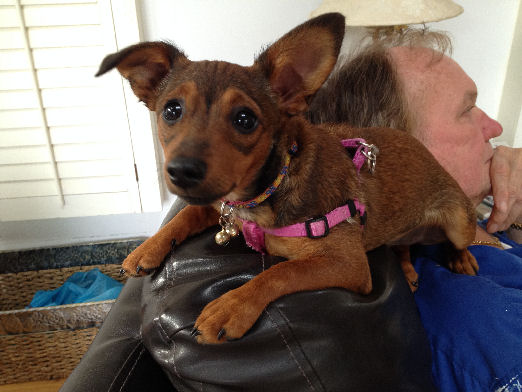 Per (considerable) readership demand: Pictures of Lovey (and Koda), from valued commentor GEG6.
Top: This is a new thing where she loves to sit on the back of John's chair, almost like she's sitting in his head or shoulder. She's so funny.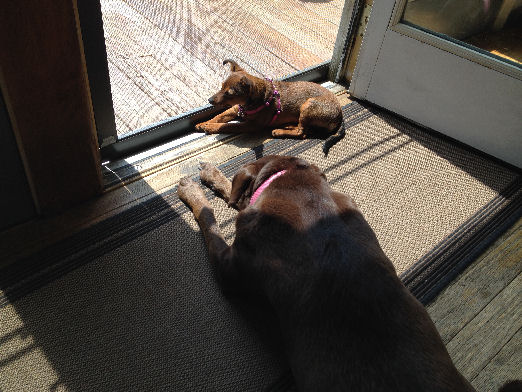 Koda and Lovey basking in the sun, as they love to do.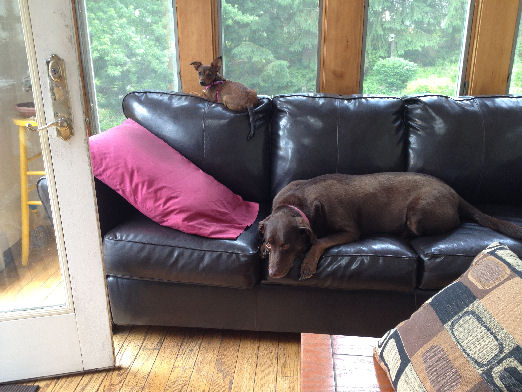 A typical pose for them. Koda loves to lie on the couch in the sunroom and Lovey loves to perch on top of it so she can keep an eye on what's happening both in the room and in the back yard.
Thanks, GEG6, for a lovely start to the day. Lovey's got that bright-eyed poodle expression, even if she doesn't look much like her mother otherwise…