This sad bag illustrates the depth of my interest in current news stories: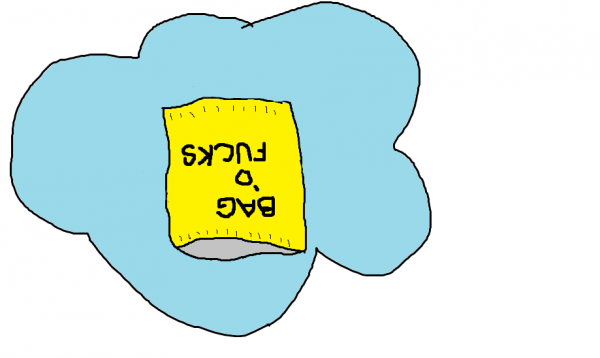 I'm just trying to get through the workday, nursing an injury I sustained over the weekend — an injury so embarrassing that even Cole would blush to share such a thing. Don't even ask, man.
Okay, okay: I semi-crashed a scooter (not a Rascal — like a Vespa, only made in China) while taking evasive maneuvers to avoid an attacking Yorkie. I'll never live it down.
Open thread!