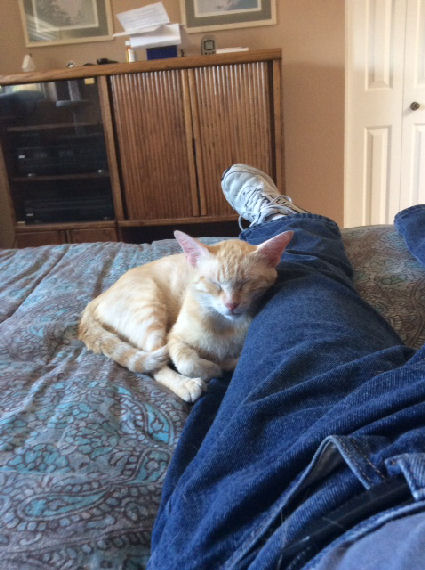 Some good news to start the week, from commentor Dem Taterz:
I'm happy to report that I delivered Strawberry Shortcake to her forever home Sunday morning, and even happier to report that she was adopted by a fellow Balloon Juice reader – commenter Marc. Thanks to all of you, she's gone from the Phoenix streets to a kitty-centric home with no less than four (!!) big cat trees and a new owner who's vowed to train her to be a lap cat. If you're wondering how she's settling in, this picture should say it all.

I wish I had more to report about her health, but in predictable fashion, after showing up faithfully for breakfast for a month, she was a no-show yesterday until she'd missed her appointment with Arizona Animal Welfare League. Marc still agreed to take her as planned and to take over her care, so he will be providing updates from here. She'll be getting checked up at Banfield on Wednesday and scheduled for spaying then.

"Yes, of course that's MY mat. Why do you ask?"

Enjoying one of her MANY cat trees.

First of many brushings.
Update from commentor & new cat servant Marc: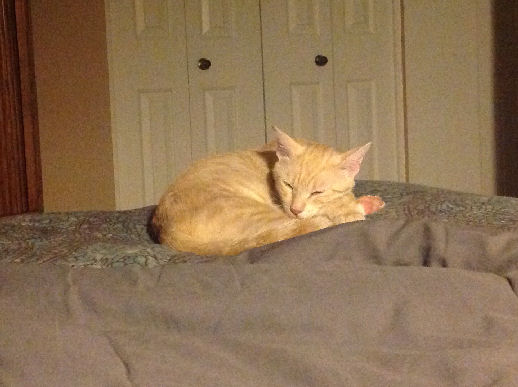 Bedtime.
*************
Apart from that, what's on the agenda for another Monday?