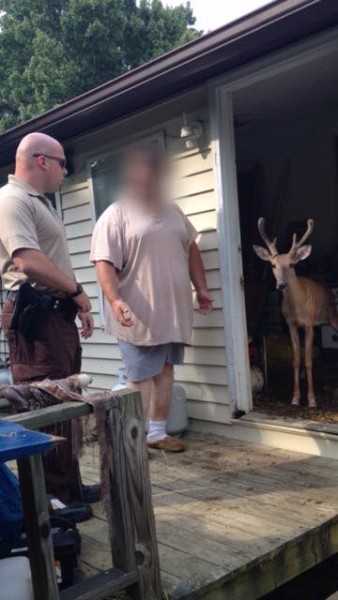 No, it wasn't me, damnit:
A West Virginia man was charged with holding two deer captive inside his Cabell County home Monday, according to a Facebook post by West Virginia Natural Resources Police.

Police received a tip about the unusual animal occupants and responded to the home, where they discovered two bucks inside the residence. An investigation revealed the deer had been living inside the home for at least a year.
Time to start WESTVIRGINIAMAN on twitter?