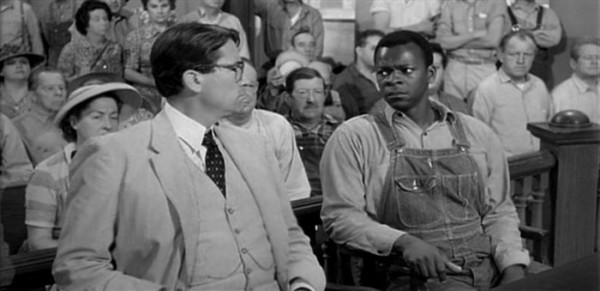 I had an editor years ago who said, "There is no such thing as great writing, only great editing." That's a pretty goddamn self-serving thing for an editor to say. But it's true that a skillful editor can guide a writer toward greatness, seeing past the superfluous to recognize the sublime.
That appears to have happened in the 1950s when Harper Lee's editor read a draft of "Go Set a Watchman" and suggested that Lee make the flashback sections the heart of the book and narrate the novel from the point of view of the child, Scout Finch.
Lee took her editor's advice, and her fresh take on a work in progress became the classic American novel, "To Kill a Mockingbird," which was published in 1960. "Watchman," the draft Lee put aside to write her masterpiece, is set to be released in its entirety on Tuesday.
Reviewers who've seen advance copies of "Watchman" seem horrified that "Mockingbird's" heroic attorney and ideal father, Atticus Finch, is portrayed as a deeply prejudiced man who once attended a Klan meeting and isn't happy about the prospect of integrated schools.
The shock occasioned by this news is palpable around the internet. People seem almost angry that their idealized Southern man turns out to be a racist, if a genteel one.
As an admirer of Ms. Lee, I was apprehensive about the controversial release of "Watchman." She maintained her silence for 55 years after "Mockingbird" in the face of incredible pressure to follow up on her Pulitzer Prize-winning debut. Maybe she had good reason to remain silent.
But the reaction to the news that Atticus Finch had a dark side may indicate that Lee still has something to teach us after all. Here's how the NYT review of "Watchman" concludes:
One of the emotional through-lines in both "Mockingbird" and "Watchman" is a plea for empathy — as Atticus puts it in "Mockingbird" to Scout: "You never really understand a person until you consider things from his point of view." The difference is that "Mockingbird" suggested that we should have compassion for outsiders like Boo and Tom Robinson, while "Watchman" asks us to have understanding for a bigot named Atticus.
If "Watchman" illustrates the duality of Atticus Finch's nature — how he could be so admirable an advocate for truth and justice on the one hand and a bigot on the other — it will have conveyed something of value. This duality has been on my mind a lot lately as I've followed the reaction to the Confederate flag controversy online and in real life.
How can people be patriotic — even jingoistic — Americans and still revere the Confederate flag? It doesn't make sense, but they do. How could Thomas Jefferson write about equality with such soaring eloquence while holding human beings in bondage and raping young women who were captive in his home? It doesn't make sense, but he did.
Atticus Finch is good and pure in "Mockingbird." Mr. Ewell is an ugly racist with no redeeming characteristics. A child would see the world that way, and "Mockingbird" is narrated by a child. Having read the already released first chapter of "Watchman," I doubt it is a better novel than "Mockingbird." But it might be a truer one.