I promise I won't post on this every day — but I'm going to come back to this pretty often until we get through the votes on the Iran deal.
Anyway — yesterday I asked everyone to call their Congressional representatives — Senators and Congresspeople alike — to thank them if they've already declared for the deal, to urge them to do so if they're still (publicly) thinking about it, and, respectfully but very firmly, to give them grief if they've come down on the wrong side.
I'm asking again.  Here are the House and Senate directories.
Today I've got a couple of new developments you can talk about when you do call.
First up, meet Gary Samore:
"I think President Obama's strategy succeeded," said Mr. Samore, who left his post on Monday. "He has created economic leverage and traded it away for Iranian nuclear concessions."
Samore quit his job as head of United Against Nuclear Iran — a pressure group that worked to deepen sanctions against Iraq and that now, under its new head, old friend Joe Lieberman (D then I, but really R-Likud) opposes the Iran deal.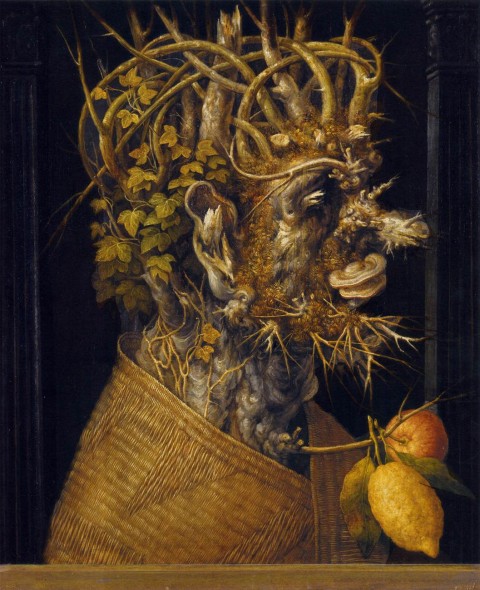 The key here is that Samore is not someone who just fell of the turnip truck, nor is he a squish about the sweetness and light that may follow an agreement:
Though he backs the accord as the most that can be achieved diplomatically, Mr. Samore is skeptical that the agreement will open a new chapter in American-Iranian relations.

"The best you can achieve with diplomacy is delay in the hope that at some point a new Iranian government emerges that is not committed to developing nuclear weapons," he said.

And if that leadership does not materialize, Mr. Samore acknowledges that Iran might vastly expand its nuclear enrichment program after core elements of the agreement expire in 15 years.

He is also not convinced that Iran will continue to adhere to the accord once economic sanctions are lifted. Even so, he argues, the accord will put the United States in a stronger position to respond than a congressional rejection would.

"We will have bought a couple of years, and if Iran cheats or reneges we will be in an even better position to double down on sanctions or, if necessary, use military force," Mr. Samore said. "If I knew for certain that in five years they would cheat or renege, I'd still take the deal."
This is what "best available option" means:  not that Lieberman and his herd of neo-con ilk can fart pixie dust and will away Iran's political establishment, its institutional memory, and the broadly available knowledge of nuclear weapons design, but that we put ourselves in the most advantageous position we can to shape events as they unfold.
And in other news, it turns out that Iran is not, in fact, a monolithic Borg committed to the destruction of the United States and Israel.  Who says so? None other than a reporter from that famously pro-Iran media organ, The Forward.*
Mr. Cohler-Esses's reporting, coming as Congress prepares to vote on the nuclear agreement next month, presents a more nuanced view of Iran compared with the dark descriptions advanced by a number of Jewish-American advocacy groups that consider Iran a rogue enemy state…

"Ordinary Iranians with whom I spoke have no interest at all in attacking Israel," Mr. Cohler-Esses wrote. "Their concern is with their own sense of isolation and economic struggle."

Among some of Iran's senior ayatollahs and prominent officials, he wrote, there is also dissent from the official line against Israel.

"No one had anything warm to say about the Jewish state," he wrote. "But pressed as to whether it was Israel's policies or its very existence to which they objected, several were adamant: It's Israel's policies."

While he wrote that there was no freedom of the press in Iran, "freedom of the tongue has been set loose."

"I was repeatedly struck by the willingness of Iranians to offer sharp, even withering criticisms of their government on the record, sometimes even to be videotaped doing so," Mr. Cohler-Esses wrote.
There you have it, folks: the deal on the table — even if the Iranians break it — still works to the advantage of the US, according to one of the most expert and skeptical figures in this long-running debate.  And the Iranians have a polity that is not in fact a unified autocracy bent on rogue violence, but is instead a much more complicated web of interests, beliefs and aspirations — exactly the kind of situation that offers opportunity for those deft enough to seek it out.
Oh — one more thing.  Last night I got an email from someone I've never met, who thanked me for yesterday's effort to get some calls into the Hill.  He identified himself as someone who works on the senate side, and this is what he wrote:
We all hear the report every week on the top issues being called/written about and the breakdown. That message isn't lost.
Your five minutes makes a difference.  Go to it.  Call your representatives.  Let them know you're paying attention.
Once more:  the House and Senate directories.
*Snark, friends, if you're not familiar with this pillar of New York Jewish newspapering.
Image:  Giuseppe Arcimboldo, Winter, second half of the sixteenth century.