We went to a museum on a rainy day a few weeks back, and the docent at the ticket area advised us to keep an eye out for dogs in the paintings we were about to view.
There were tons of dogs depicted in paintings from all eras. Here was one of the odder placements (it is a dog and not a K9-looking lamb, right?):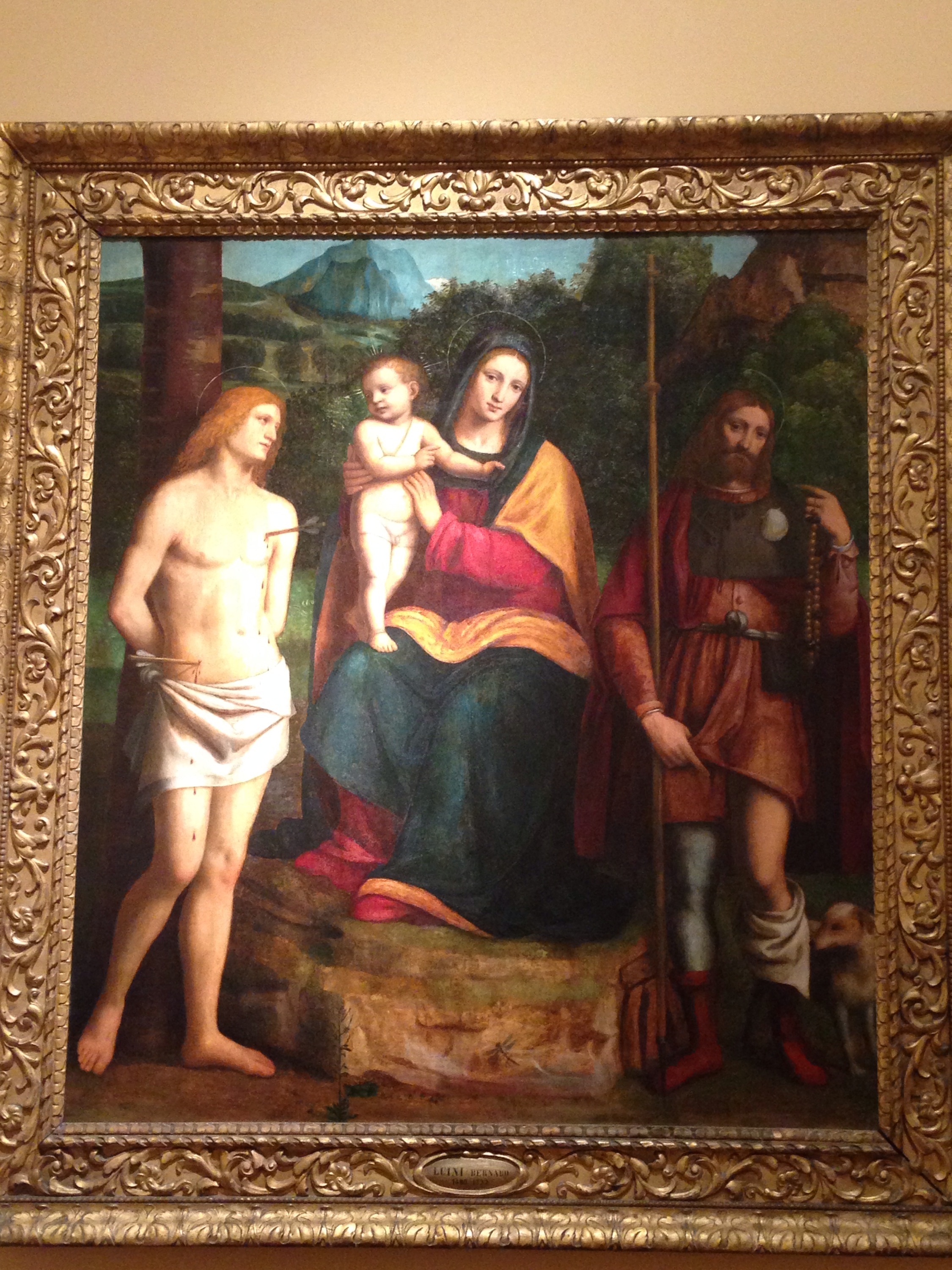 Strange tableau. I'm not sure what scent that dog is picking up on the unraveled legging or what Baby Jeebus is thinking about St. Pincushion. Mary looks like she's hoping Jesus doesn't pee.
Great art is lost on me. Anyhoo, it seems like cats are represented, but not as frequently in Western art, kinda the opposite of the Internet.
Open thread!