David Brooks is an embarrassment — not news, I know.  But while he's always been glib, his intellectual sloth has only deepened as over and over again, reality has refused to accord his views the respect he believes they deserve.
Case in point:  today's column, titled "The Anti-Party Men: Trump, Carson, Sanders and Corbyn".
The entire thing is a dog's breakfast — centered on a cynically ahistorical description of political parties, an argument that, in effect, the Republican Party's inability to rein in its crazies is caused by a rise in "assertive individualism." That, of course, blissfully omits all that uncomfortable record of explicit radicalization built into the fabric of Nixon's southern strategy and its sequels.
But that's Brooks' problem:  he aims to dismiss Trump, and to a lesser extent Carson, as betrayers of an imagined American ideal, and he doesn't want to confront what their current success says about the Republican Party as a whole.  So, enter Bernie Sanders.
The problem Brooks has there is that Sanders is not the same type of candidate as the GOP's id-sters: he's running a conventional Democratic campaign, drawing on a conventional subset of the Democratic base, and he's advancing ideas that are, for the most part, absolutely within the Democratic party mainstream.  Brooks entire anti-party indictment of Sanders is that he is an independent who merely caucuses with the Democrats.
That's weak tea, which Brooks seems to sense, which may account for this, the straw of nonsense that breaks this column's back:
These four anti-party men have little experience in the profession of governing.

…

These sudden stars are not really about governing. They are tools for their supporters' self-expression. They allow supporters to make a statement, demand respect or express anger or resentment. Sarah Palin was a pioneer in seeing politics not as a path to governance but as an expression of her followers' id.
Let's review:  Carson and Trump:  no experience in any elected office.
Sanders:  four terms (eight years) as mayor of Burlington, VT.  Member of the United States House of Representatives for sixteen years.  Currently a second term United States Senator with almost nine years on the job.  Among other roles, he serves now as the ranking member of the Budget Committee — one of the big three committees that have jurisdiction over taxes, appropriations and budget policy.**  The ranking member, of course, is the senior member of the minority party on a given panel, which is to say that Bernie Sanders is currently serving as the Democratic party's lead force on the committee that articulates the large scale policy structure of federal spending.
But David Brooks has said that Bernie Sanders has little experience in the profession of governing, and Brooks is wants to appear to be an honorable man.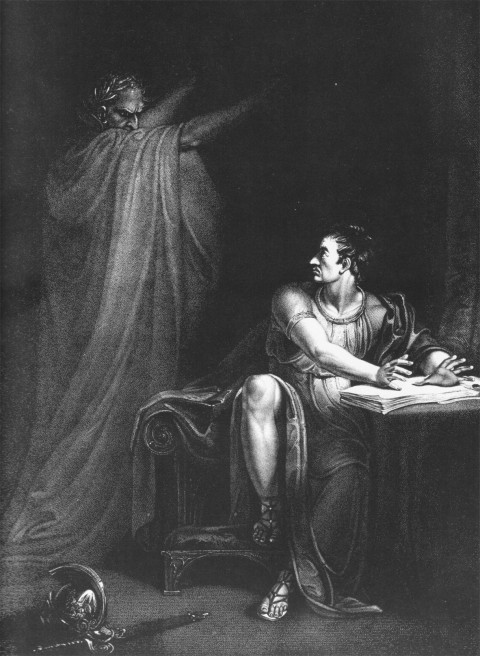 Seriously:  Sanders has managed departments that plow snow and fill potholes; he's handled constituent services for the state of Vermont for more than two decades.  He's caucused with Democrats and carries a full portfolio of the bread-and-butter of legislative work, the committee duties where so much of the legislative process really happens.  Whatever you think about his politics, his self-identification, his campaign, one thing is simply a fact:  Bernie Sanders has spent most of his adult life immersed in the daily practice of governing.  (And his supporters, pace Our David, include among their number those who are less interested in self-expression than in Sanders' emphasis on the need to reform the US economy.)
Put it another way:  Sanders has a deep history of explicit policy experience behind him, a set of views and arguments that inform an extensive body of proposals in his presidential campaign.  Trump and Carson?  Not so much.***
Which is to say:  Brooks is not just wrong here, he's guilty of one of two sins here:  either he's utterly, contemptuously, slothfully ignorant, or he knows Sanders' record, and he's chosen to hide that knowledge from his readers.
I could go on (you know I could) — but there's no point.  When a piece of work is based on a false premise, that's pretty much it.  An interesting question would be why the challenges to perceived front-runners in our two parties are so different in kind and quality.  But actually engaging that mystery (not!) would require explicit acknowledgement that the Democrats remain the kind of civic institution, a coalition across a range of interests, backgrounds and views that Brooks extols, while the Republican party, increasingly, does not.  And if the two parties are not the same, what's a faux-centrist water carrier for the GOP elite to do?
I gotta confess to an journeyman's complaint here.  I disdain Brooks' argument and the view he's attempting to advance, but there's nothing new (or terribly wrong) in that — what's political writing for if not to dispute public life?  What really gets me here is the sheer contempt the basic craft, the job of any writer making a case.  Brooks' attempt to lump Sanders into a category in which he manifestly does not belong is purely lazy.
And obvious!
And unnecessary!
Brooks could have written the entire column on Trump and Carson as case studies in the rise of iconoclasm in politics and the piece would have read fine. He wouldn't perhaps, have been able to write the same jeremiad about "solipsistic bubbles"**** in which his adopted countrymen choose to ignore the reasoned advise of the wise men Brooks has chosen for them.  Too high a price, I suppose.
*An homage to my grandfather Tom, as it happens, who once held the world record for long jump on horse. Truly. An insight into his horsemanship — and perhaps his post-dinner judgment — can be found here.  Also — title updated as of 3:44 EDT to reflect what I actually meant to call the damn thing.
**It's the weakest of the three committees involved in managing the federal budget; Appropriations and Finance have more direct power.  But Budget is where the large scale policy agenda for federal spending gets its day.
***You could make the case that Carson has lots of positions, and you'd be more or less right.  That said, a slogan and a paragraph do not a policy position make.
****That the phrase better describes the media village in which Brooks resides than it does most of America is a case of projection we can pass over in silence.
Image: Edward Scriven, engraving from an original by Richard Westall, "Brutus and the Ghost of Caesar," 1802.