Because something went kablooey with the website today, half our front pagers can not post pictures. I'll pick up the slack: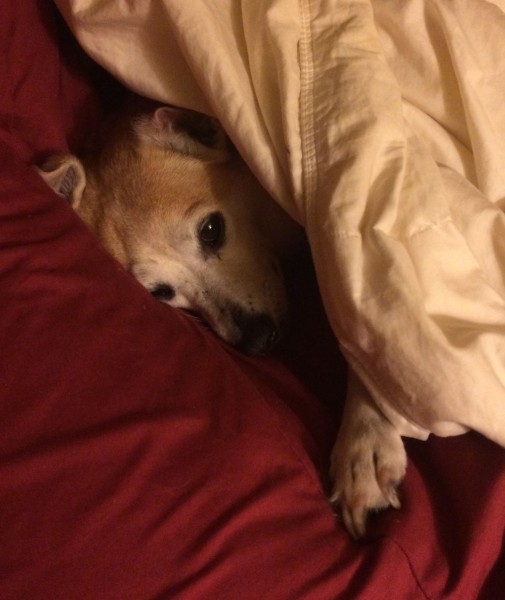 She always knows when the clean sheets go on the bed- and this time she didn't even wait for the clean duvet cover.
Speaking of the website, tomorrow I get my first preview.