In a serialized biography published in The Daily Mail, UK PM David Cameron has been accused of violating a deceased pig as part of a weird elite toff dining club ritual, back when Cameron was at Oxford. Twitter is predictably squealing with glee (#BaeOfPigs, et al).
By (somewhat) popular demand, here's a pig-themed open thread to share porcine puns, boarish banter, swinish sport and rasher-related ripostes.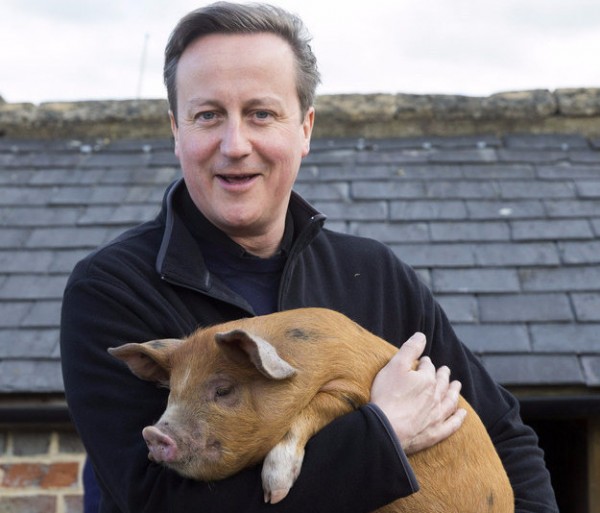 Or talk about other things, such as President Obama's alleged plot [Gawker link] to double the number of black US presidents by 2020. Or anything else. Open thread!