I bet you wish YOU owned these Gandalf, Gimli and Gollum Pez dispensers: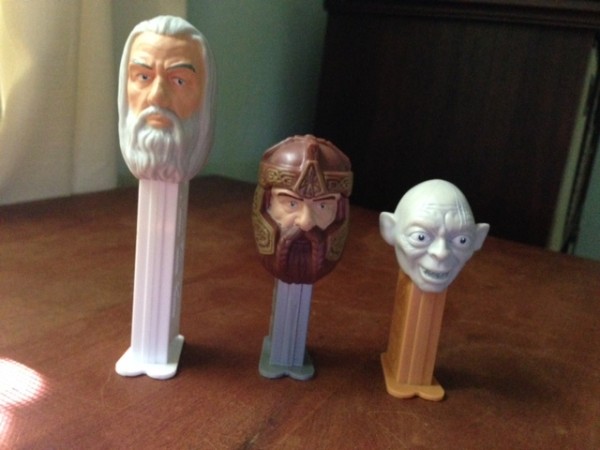 But they are mine. All mine.
I'm waiting around for people to get off work early so I can go on my road trip already. Looks like we picked an absolutely stellar time to drive through the Southeast and visit the mountains, with record rainfall, flash flood warnings, etc. I know: Turn around, don't drown.
Hurricane Joe Quinn's projected track looks like it will take the storm out to sea to menace Bermuda instead of the Eastern Seaboard. But spare a thought for the poor Bahamas. A major hurricane has been spinning over them for two solid days. That's gotta suck. Stay safe, everyone.
Open thread!