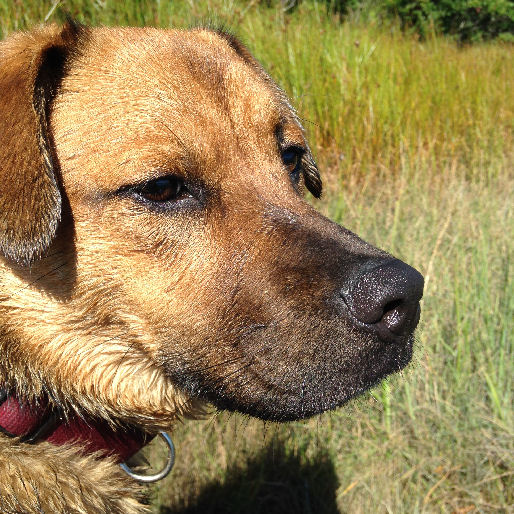 From faithful commentor MomSense:
I thought I'd send you some photos of Korra from September when she had just turned 10 months old.

Even though she is still chewing and testing, she is becoming one of the great dogs. We have had lots of fun hiking adventures this summer.

These photos are from one of our favorite walks.

Just taking it all in…

Perfect camo!

Ready set swim…
***********
Apart from enjoying the change of seasons (or trying to avoid drowning, if you're on the East Coast between Florida and New York), what's on the agenda for the day?