We found this little guy or gal sunning him or herself on a rock beside a mountain stream: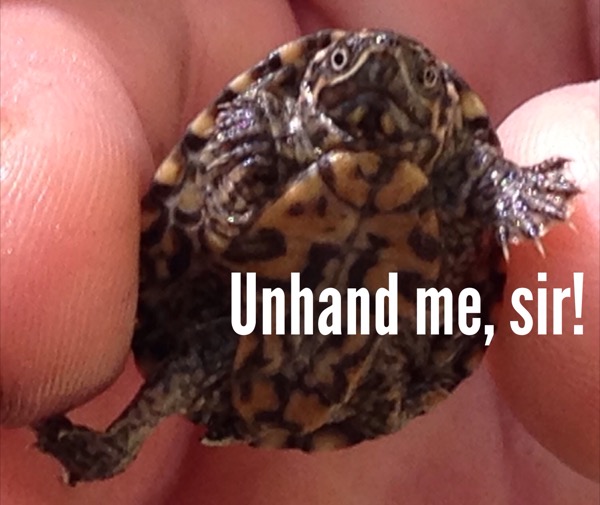 Even the yellow-bellied sliders are polite around here.
Saw this lovely sight yesterday:
Notice the moon? The weather couldn't be more perfect.
Today we're going into town in search of mass quantities of fresh cider, some of which I plan to transform into hard cider when I get back home.
I've not followed the news closely. But Trump is a punch-line even in darkest red Carolina: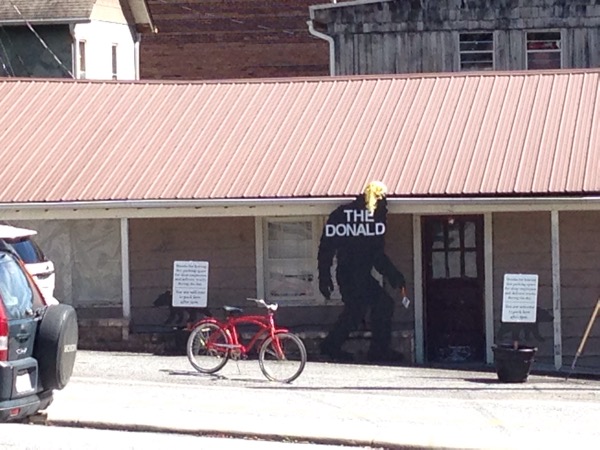 Open thread!