Thanks to everyone who contributed to the collection of the best Balloon Juice posts written by our host, in Still Life with Cole and Pets and Composition #2, Cole and pets. (Pardon my French title for this post; I like the opposition between "still life" and "dead nature".) Over 100 posts have been mentioned, going back ten years. At this point, we face a serious decision. I've talked with a few people in private, including John, and the consensus is that we need someone to take charge: This kind of thing isn't going to go anywhere unless someone… has the passion, time, and energy to keep pushing it forward.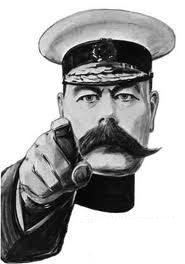 We need an editor (or maybe a small team). Someone who can form a plan to whip this collection into shape, and then carry out that plan. Someone to be in charge.
Not too long ago I'd have taken this on myself, because I think it's a solid project, with the chance to produce a worthwhile piece of actual literature. I don't have the time or (I'm sad to admit) the talent to do it, but it's still tempting:
You have flexibility. Would this be a self-published or traditional book? Agented or not? Print or e-book or both? Whoever's in charge has a big say.
You have a platform. Social media is apparently a big part of making a book popular. Balloon Juice hit the top fifty among political blogs ten years ago. Could you be in a better situation? Come on…
You have a small army of helpers. A number of people have offered their writing talent, their connections to agents, copy-editing assistance, and so forth.
You have a ton of rich, engaging text to work with. This is the best part, I think. Novelists are sometimes approached, so I've heard, by people who say, "I have a great idea for a story. All I need is for a talented person to put it into words." Please. But in this case the words are already there.
You could share in the glory. John Gardner, in The Art of Fiction, wrote, "Every true apprentice writer has, however he may try to keep it secret even from himself, only one major goal: glory." I don't think this is true, but the possibility doesn't hurt.
Volunteer to take charge, in a comment.