Two campus shootings in a single day.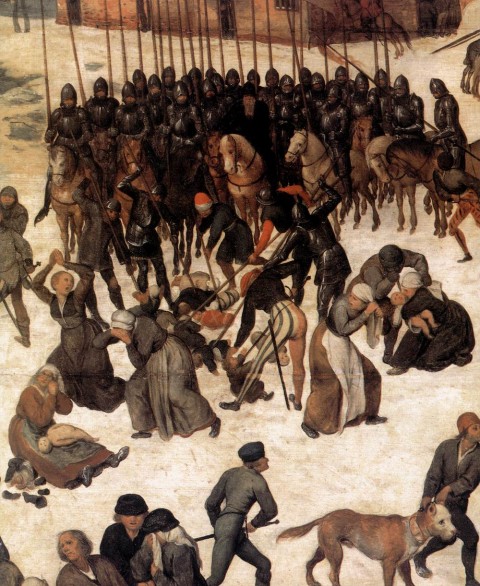 First up, Northern Arizona University, where a gun in the hands of an 18 year old student dispatched bullets into the bodies of four human beings.  One is dead.
G. T. Fowler, the chief of campus police, said that Steven Jones, a freshman, had opened fire after two groups of male students were involved in a confrontation. The police were able to take Mr. Jones into custody after he stopped firing the weapon and "everything calmed down for a few minutes," Chief Fowler said.
This was, as Charles Pierce pointed out earlier today, not some deranged son of satan spinning out of our collective id.  Rather…
This is an ordinary Thursday night campus brawl that escalated to homicide only because one of the participants had a gun which, I guarantee you, he did not have to work hard to obtain. Maybe we should look into why these things happen.
Travel now to Texas Southern University where…
A gunman killed one person and wounded another on the campus of Texas Southern University in Houston on Friday, the second shooting at the university this week.
This one is not likely to remain a mystery either, as "The Houston Police Department said a possible suspect in Friday's shooting was in custody."
Note, please the lagniappe in the Times write up on the TSU murder, that "second shooting" line:
On Tuesday night, a person was shot and seriously wounded while walking across the Texas Southern campus. There was no indication whether that shooting was linked to the one there on Friday.
Guns do not create the impulse to violence. They merely ensure that the consequences of just about anything can be fatal.
Most of all, guns destroy freedom.  They erode the freedom of assembly.  They make it scary to walk across a college campus at night.  They make you wonder if saying that, say, the GOP field is a bunch of ammosexual nuts might line you up on the wrong side of a nine held by some cultist in the church of the holy firearm who takes a hard line on blasphemy.
Guns fix their owner in a state of permanent fear — how else to describe the claim of a threat so constant that going strapped is the only rational response? — and impose that fear on all the rest of us.  Guns slaughter their own, as 20,000 + gun suicides attest.
An armed society is not a civil society.  It is one that rewards not our aspirations, but our night terrors.
But we all know this.
Guns. Need. To. Be. Caged.  It's as political — or rather it needs to be — as Social Security, for our side as well as the NRA's.  No politician from here forward gets my support unless they are gun control absolutists.
I don't pretend anything I want will happen anytime soon.  But I do believe that at some point the massacre of the innocents will shock enough consciences to make change possible.
Rant over.
Pieter Breughel the Elder, The Massacre of the Innocents, 1556-7