This just popped up in my news feed and I thought I'd share.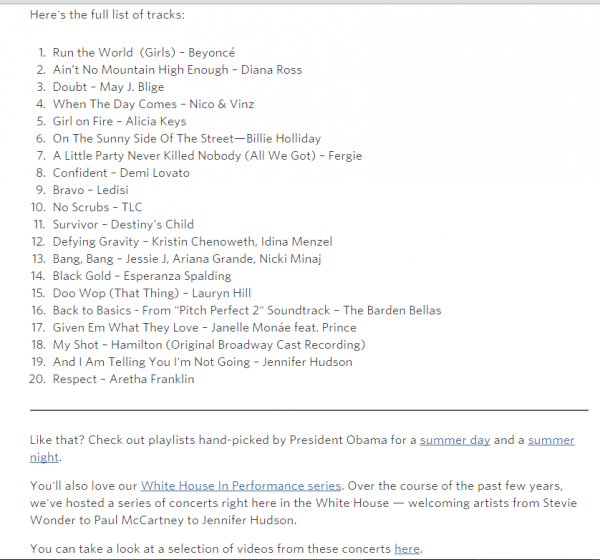 Click here for working links to the songs. I enjoyed the President's summer playlists, but I think I like this one even more.
Friends are on the way over so we can hike with the Beast. Beautiful day here.  Consider this an open thread.