Everyone here is under the weather with a cold, so we've been keeping a low profile. However, I do come bearing gifts: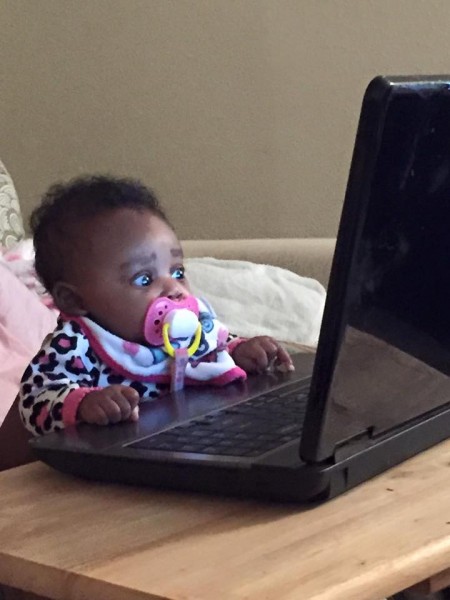 That is frequent commenter LamH's niece, and I can not wait to make this into different memes. That face is priceless.
Also, final preview of the new site on Monday, should be ported midweek next week at some point.