Here are my picks for the week: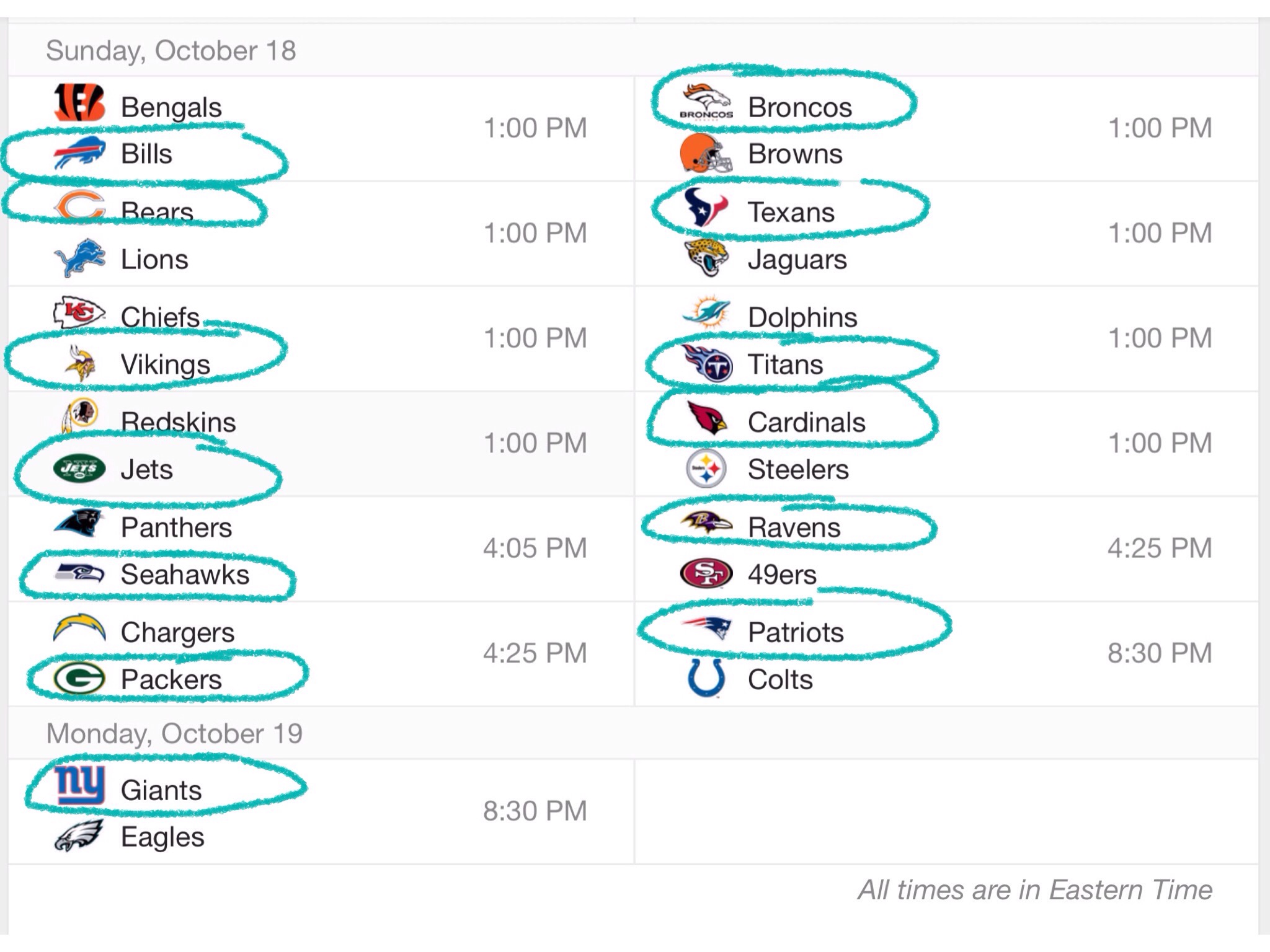 As usual, I really hope I'm wrong about some of them. I'd LOVE to see Lucky Luck and the Colts beat the Patriots, but that's almost certainly not going to happen, not with the way the Colts have been playing.
I'd also like to see the Dolphins prevail over the Titans, but I don't see that happening either. Feel free to tell me how full of crap I am in comments!