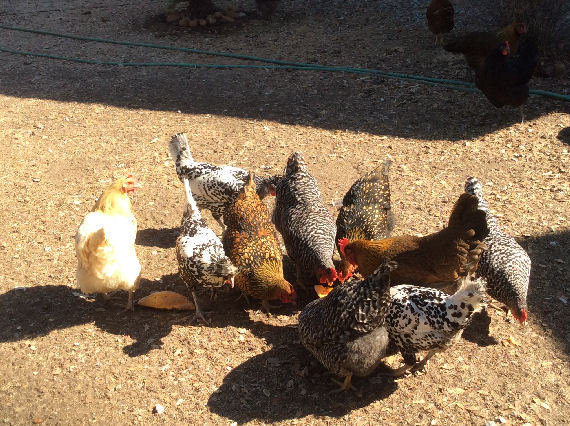 From reliable garden commentor Scout211:
In the foreground are broccoli plant starts for the winter garden. In the background is the summer crop of butternut squash that probably will produce all through the winter garden season.

In the foreground is the winter crop of lettuce and kale. The bed in the background contains the end of the rhubarb for this year, a few strawberries from summer and a few red lettuce starts.

Everbearing strawberries from this summer. They are true to their name and are still yummy.

In the foreground are brussel sprouts for the winter garden and behind them are three tomatoes left from summer. They are still producing, but infrequently.

Red cabbage starts for the winter garden.

At the top: Chickens! They don't sit still for photos so I threw them some melon rinds to keep them busy and still.
***********
What's going on in your gardens this week?