NYT Mag has a spread on my namesake Betty Crocker's "Atomic Age" cookery that sent me fishtailing down Memory Lane. Old cookbooks are windows into the past, I think — you can tell so much about what people valued by reading recipes. The NYT piece notes how a collection of 1971 Betty Crocker recipe cards represent the "spirited artifice of the period."
I was largely spared culinary fads as a child because my mom wasn't interested in cooking back then, mostly because she was a single mother who was way too busy. She appreciated others' culinary efforts, but dinner at our house was usually take-out pizza or boxed mac-and-cheese — something quick and cheap.
For some reason (maybe it was my form of rebellion), I was always fascinated by cooking and would watch Julia Child before Food Network was invented and hang around the kitchen while my grandmothers and aunts prepared meals (it was always the women who did the indoor cooking back then).
My maternal grandmother was as slap-dash about cooking as my mom. But my father's mother was a serious cook of the down-home variety (fried everything that walks, swims or crawls; bacon-flavored veggies; homemade biscuits). Her culinary legacy inspired my husband to call me "Betty Cracker," which became my Internet handle.
But back to cookbooks: When I expressed an interest in cooking for the family at age 10 or 11, my mother gladly surrendered the apron to me. She even bought me a junior cookbook at a yard sale. I still have it: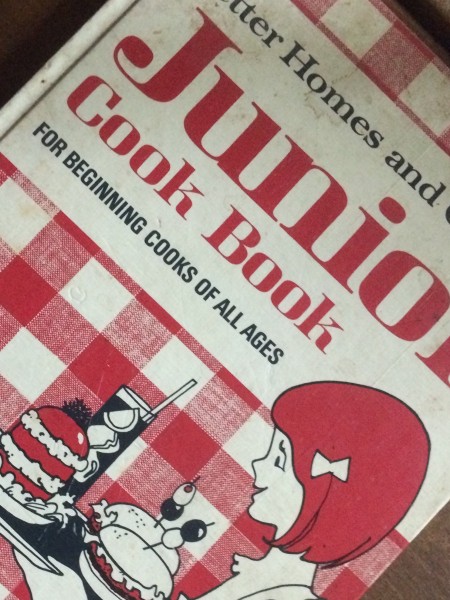 I've made practically everything in it, too, including the so-1970s Tutti-Frutti-Ice SPARKLE: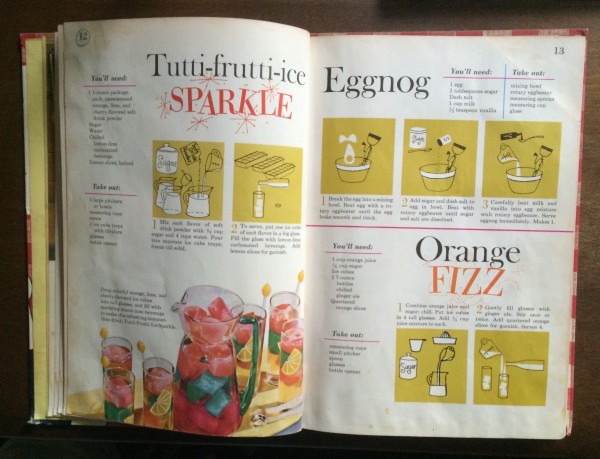 I'm tempted to make it again right now, only with vodka!
Later in life, after she wasn't so busy anymore, my mom did develop an interest in cooking, but only to a point. In a text message exchange prior to our last Thanksgiving together in 2013, we were trying to figure out division of labor and what I should prepare in advance at my house before we made the trip up to her place vs. what to cook at her house.
She offered to buy the turkey if I would cook it. I asked if she had a cooler suitable for brining, and she replied, "What's brining?" I replied "LOL!" And I bought the turkey.
So what's cooking in your neck of the woods, besides baseball? Mets or Royals? (Mets for us.)