Tonight at midnight the trooping fairies will move the Seelie and Unseelie Courts to their winter demesne. This also means that tonight is the last night that The Fool is abroad on the wild hunt until next Spring.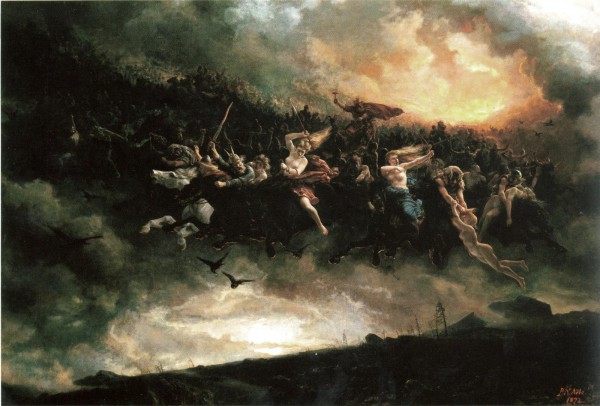 *
So perhaps a little Halloween music is in order. Fairport Convention's version of Burn's Lay of Tam Lin, It tells the story of how the Princess Janet saved her true love, Tam Lin, from being sacrificed on Halloween by the Queen of Fairies:
So travel safely tonight, avoid The Fool, and don't forget to set back your clocks!