Is this thing on? Here, look at tonight's sunset in Tampa, FL: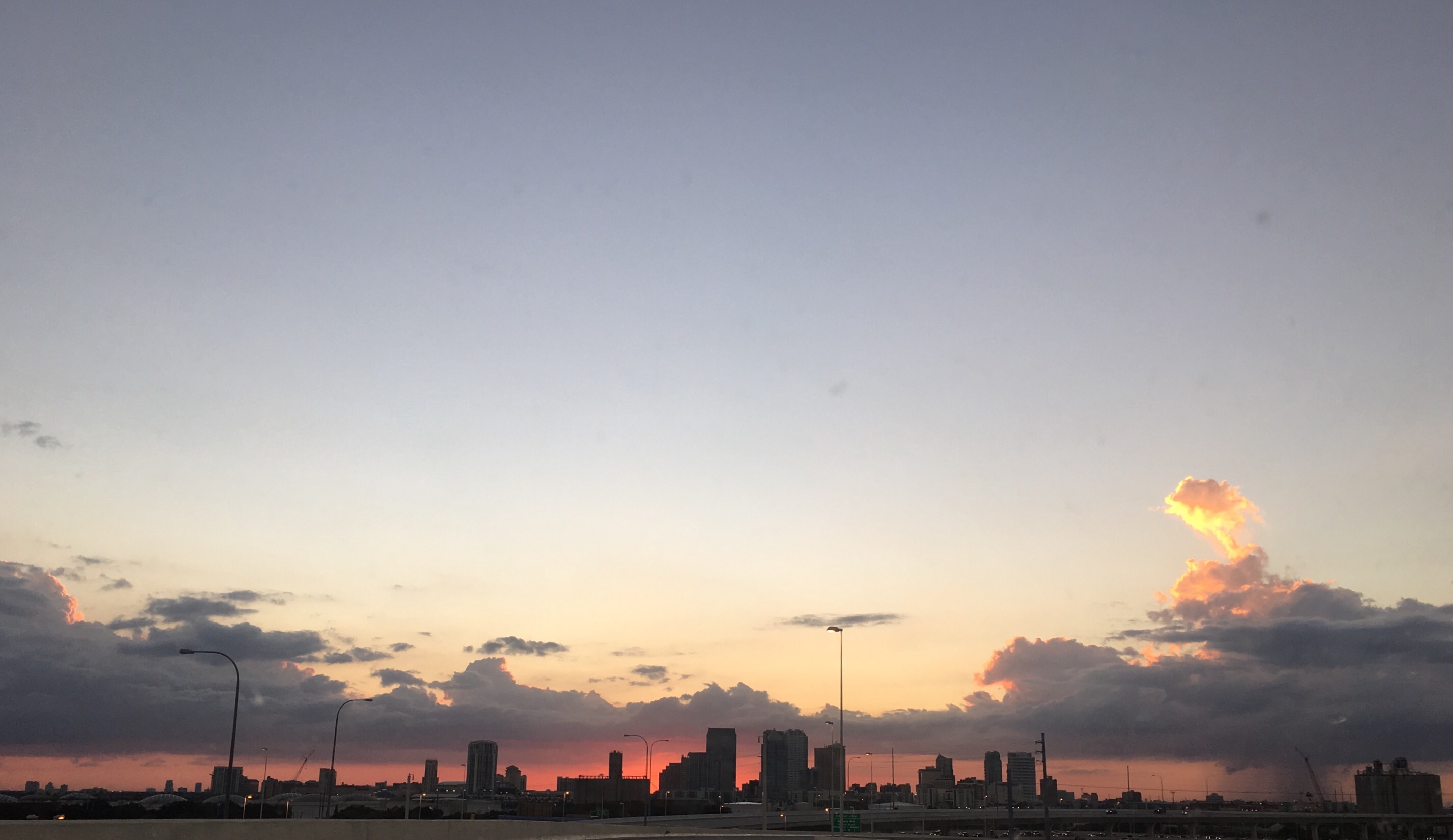 It's still absurdly warm — supposed to be in the 90s tomorrow, which isn't normal.
Did you ever see that Twilight Zone episode where the earth was frying to a crisp because it was getting pulled toward the sun for some reason, and a woman kept painting portraits of the sun, which greatly annoyed her sweaty housemate?
But in the episode's O. Henry twist, it turned out that the world was really freezing because the sun had burned out, and the first scenario was all a dream? So which is this?
Anyway…Open thread!