…until you realize that these guys, were they to be nominated, would get 45% of the vote just for showing up.
But still, some mid – day recreation, first from the kiddie table:
In a fundraising email flagged by The Washington Post's Dave Weigel on Thursday, the Republican candidate bragged about his ability to take on "radical world leaders."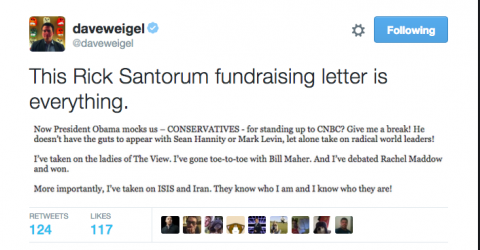 Damn, women can be pretty terrifying, eh, Ricky my boy?
Alright.  I admit that the closest Santorum is going to get to anything oval will be if he sits on a hula hoop, but still, that's a Republican former senator who made an actual impact, for a time, on the presidential race as recently as four years ago.  That he's not been gently, kindly escorted off stage in a nicely padded and very secure topcoat is a measure of how batshit insane half of the American body political has become.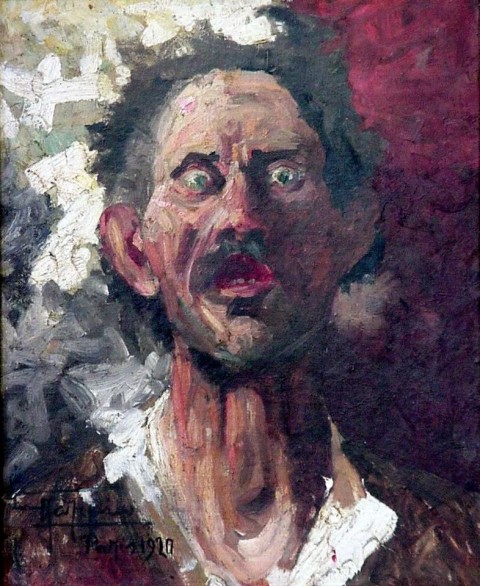 But not as terrifying a measure as the current status of our next contributor:
Carson also defended the idea Wednesday evening when asked by reporters about it.

"The pyramids were made in a way that they had hermetically sealed compartments. You wouldn't need hermetically sealed compartments for a sepulcher. You would need that if you were trying to preserve grain for a long period of time," he said, according to MSNBC.
The only consolation I can take from the fact that the current GOP frontrunner doesn't want you to pay any attention to that stupid archaeology stuff is that it isn't just climate expertise he disdains. He's an equal opportunity science denialist.
OK.  That's no consolation at all.
I'd point and laugh — but then you'd see my own terror in the trembling of my finger tip.
Seriously:  that people like Santorum and Carson matter even momentarily in a presidential race is more than just a measure of GOP pathology.  It's a sign of its own version of endtimes.  I think I want to save the full thumbsucker for another post, but the derangement of so much of the electorate (Houston voters freak out over even the remote possibility of a penis in a women's bathroom?!) is not just-a-once-every-four-years freak show.  It's not even on some level political, or not entirely so.  The world is apocaplyptically misbehaving for a lot of folks, and Carson and Santorum are as much as anything the straws in the wind of that much greater dislocation.
And with that, I'm galumphing into dread pundit territory.  Run away! (and talk amongst yourselves).
Image:  Antonio Parreiras, The crazy man from Chevillat, 1920.
ETA: Perhaps I went a little overboard on the categories. Ah well….
ETA 2:  OK, for readability porpoises, just removed some categories.  Killjoys.