I can't take writing about the ongoing brouhahas tonight, so I though I'd share a bit of a late evening snack. I finally made the pear tarte tartin last night. Ingredients followed by pictures and instructions.
Ingredients:
2/3 cup of unsalted butter
1 cup of light brown sugar
1 tablespoon of lemon juice
2 lbs of cored, thinly sliced pears*
1 pie crust or puff pastry
Step 1: Preheat the oven to 425 Fahrenheit. Melt the butter, lemon juice, and sugar together on the stove top in an oven safe skillet**, simmering for five minutes until everything is combined. Stir while simmering, then set aside off the heat.
Step 2: Core and thinly slice 2 lbs of pears.
Step 3: Lay the pears out in the pan on top of the still warm caramel. See below: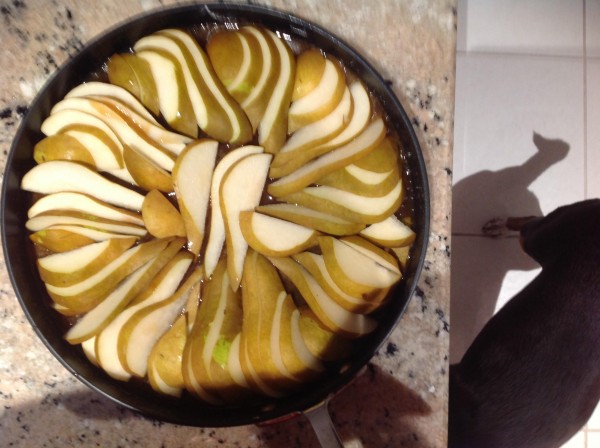 Step 4: Roll the pie crust or puff pastry out till it covers the skillet, lay it on top of the pears, and make a few slits for venting of steam. And yes, I went all Jack the Ripper on it…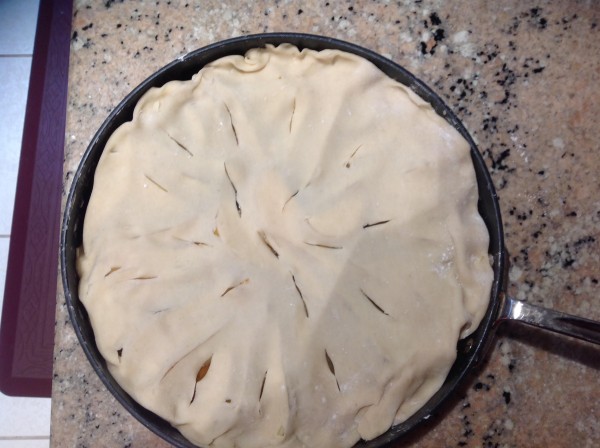 Step 5: Cook in the oven for 25 minutes or until the crust turns golden brown. Then remove and cool.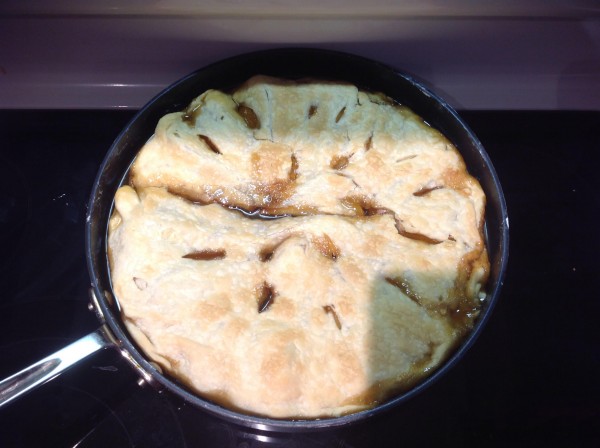 Step 6: Turn out onto a plate.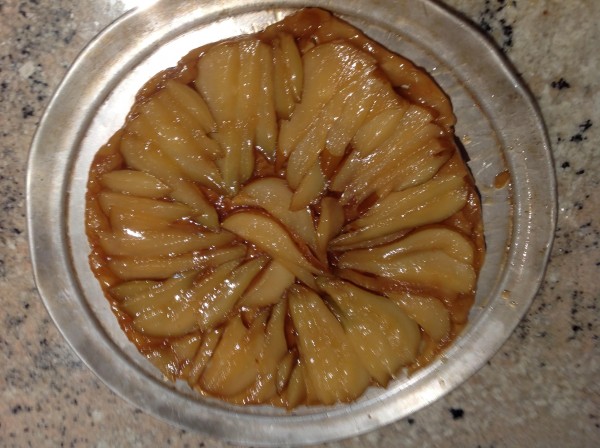 Step 7: Eat!!!!! You can eat it cold, room temperature, or warm.
* Traditionally this dish can also be done with apples, so if that's your thing, just substitute 2 lbs of apples. I was also thinking that if you added rum to your caramel, you could use bananas and make a bananas foster tart tartin.
** My understanding is that traditionally one uses a cast iron skillet, though I've also seen references to a copper tarte tartin skillet. I used an oven safe non stick skillet.