I've got to go to an outdoor family birthday shindig shortly, so I'm going to miss most the action. But here are my fearless picks: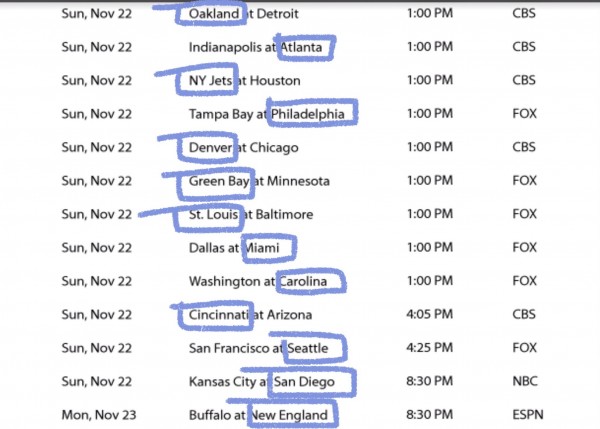 As I've freely admitted, wishful thinking is a factor in some of my picks (except for the Bucs, where my hard-won pessimism manifests), but my track record on bending events to my will is spotty at best. Perhaps it's time for a new strategy…
The Patriots are an absolute lock to win tomorrow. They are going to beat the Bills and beat them soundly — you can take that to the bank. By the shimmering blue light in Tom Brady's irises to the dark, shadowed shelter in the hollow of His chin dimple, the New England Patriots are going to win!
Open thread!