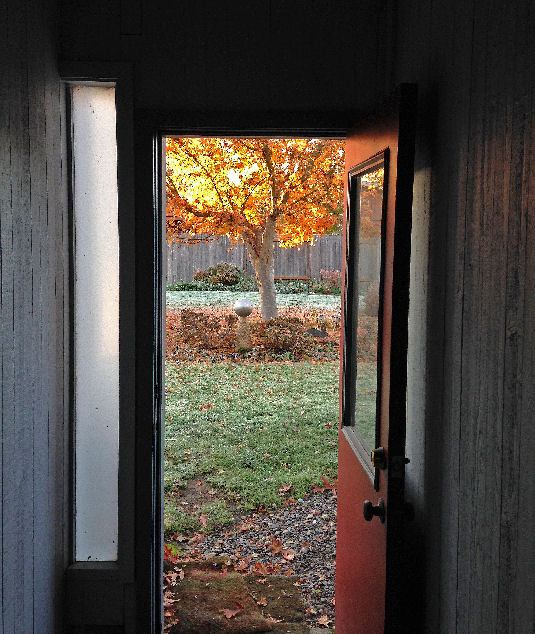 From faithful garden correspondent Marvel:
We're draining & storing hoses, shutting down the irrigation pump and shuttling plants into the greenhouse (etc. etc. etc.) — several below-freezing overnight temps forecast for the Willamette Valley coming up.

A snapshot out our breezeway this morning… and a haiku to go with.

frosted leaves on fire
slanted morning sun's cold flame
Winter's door ajar
***********
My project this week is to get a couple of tough rose bushes properly transplanted before the ground freezes — and to nag the Spousal Unit into doing the same for the lilac bushes he wants in a particular place.
What's on the agenda in your garden(s) this week?