In a rant that is unusually incoherent for Red State, Erick Erickson states:
Yesterday, President Obama announced that he will personally participate in delivering a devastating blow to ISIS. This news came at the same time as United States military sources confirmed that the American Air Force could not take out ISIS oil tankers because we ran out of bullets.
To save you a click, the confirmation comes in a CNS news story. Yes. THAT CNSNEWS.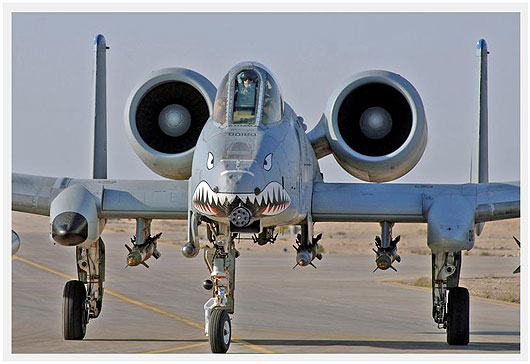 As it so happens, I know a little bit about the A-10. As does every other single combat arms soldier on the planet, who absolutely adores the flying tanks. They're fucking amazing platforms, spew hate and fire and 30mm rounds out of a gatling gun. Woe be to all that fall in the path of an A-10. It is, quite honestly, a plane that was built around and to accommodate a gun for close combat support. It has a cockpit made of titanium. It can basically fly with one wing.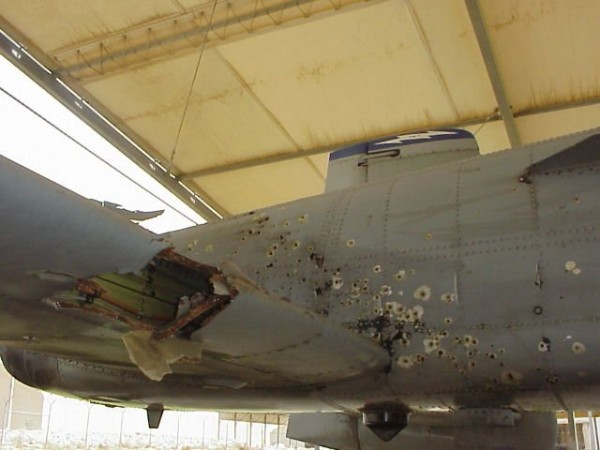 When an A-10 confronts something, that something ceases to exist. So I know the story he was talking about. Here it is:
American warplanes destroyed around 280 of ISIS' oil tanker trucks along the Syria-Iraq border on Monday, U.S. officials told NBC News.

Speaking on condition of anonymity, the officials said that A-10 Warthogs and AC-130 Specter gunships launched 24 precision-guided bombs and strafed the tanker trucks with heavy machine-gun and cannon fire.

The vehicles were gathered at a "fuel collection point" in the Syrian city of Deir ez-Zor.

The planes dropped leaflets warning the drivers to "run immediately or you will be killed," according to the officials, adding that similar leaflets were dropped during U.S. airstrikes last week that destroyed 116 oil tanker trucks.

In addition, the officials said, the planes make several low-level passes over the targets prior to the air assault.
So, when Erick von Erick sees "confirmation" that the planes ran out of ammo, he interprets this to mean that Obama is such a pussy that he won't even fund the military enough to buy rounds for the A-10. What this story actually says, to anyone with half a brain (meaning, not your normal Red State reader or writer), is that THERE WERE SO MANY FUCKING TARGETS AND WE DESTROYED SO MANY OF THEM THAT THE PLANES FIRED EVERY ROUND THEY HAD.
This happens. Planes don't come with an unlimited supply of ammunition. Neither do soldiers- the basic load is 210 rounds. This is real life, not a video game or Hollywood. As Soonergrunt noted:
They'd blame Obama for the fact that we only carry 210-300 rounds, don't have Austrian accents or cool catchphrases https://t.co/YM412bHPbE

— soonergrunt (@soonergrunt) November 25, 2015
These are the idiots who want to run our foreign policy and invade, well, everywhere.