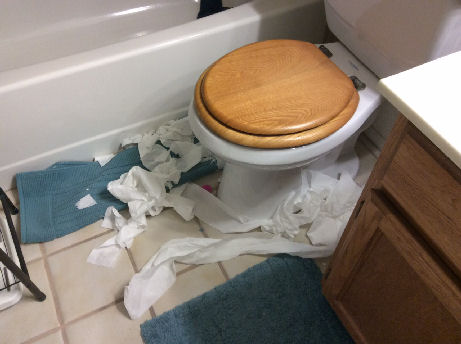 From cat-rescuer and kitten-wrangler Marc:
Kittens and bathrooms… kinda like this.

Please note the hot pink ball under the toilet. I'm sure that was what caused this mess.
***********
It always seemed to me that bathrooms were one of the few human inventions cats approved of, whole-heartedly. "A whole room dedicated to sanitation and personal grooming! Now if we could just train them to use their nice hygienic tongues, instead of stinky rags and chemicals… "
Apart from cleaning up after yesterday's festivities, what's on the agenda?