We're home from our off-the-grid woodsy retreat and once again ensconced in the comforts of modernity, including restroom facilities with hot and cold running water, dog be praised.
Football is kind of dead to me since the abominable experience I had last night: I emerged from the forest to gratefully sink into a divan with a cold beverage, rest my tired feet and scratch chiggers bites while watching the crappy Gators, who failed to produce a single offensive point (the only score was a safety) against the detestable 'Noles.
So fuck that shit. But here are my crappy picks: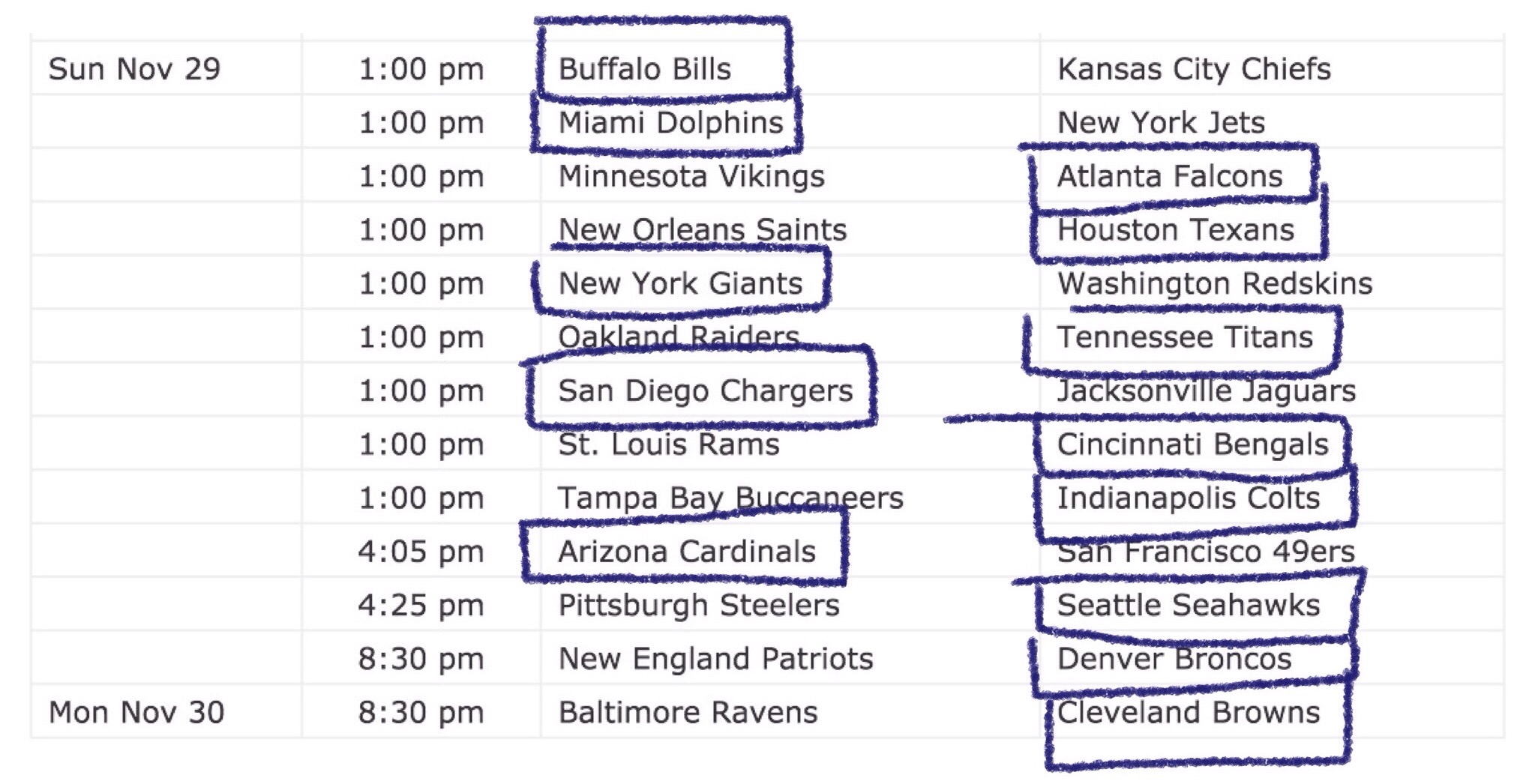 Probably missed kickoff, but it's not like there's money riding on this — just my reputation as someone who makes crappy picks. Open thread!