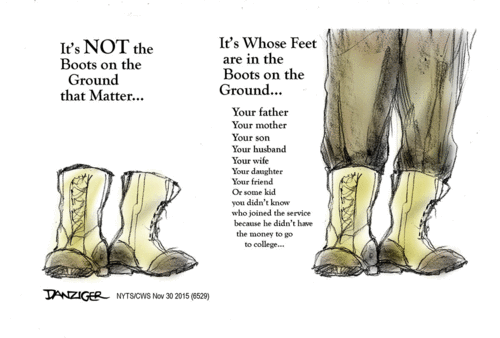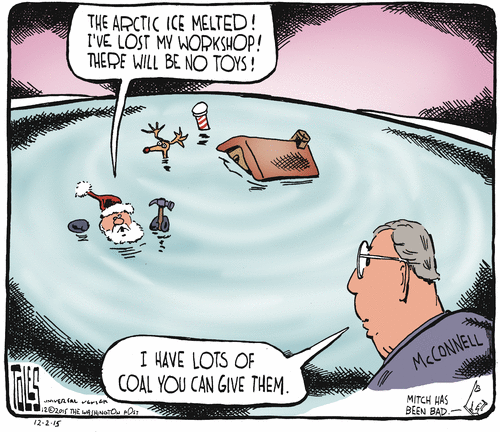 If one must revive the 1970s — and I swear I remember almost identical & similarly on-point cartoons from my distant adolescence — draining foreign wars and anti-planetary-survival Republicans are entirely the wrong bits.
This, per Buzzfeed, on the other hand…
… Several Muslim groups including the Council on American-Islamic Relations are now doubling down on their efforts to register and mobilize Muslim-Americans to vote, especially in places like Florida, Virginia, and Ohio — swing-states with large Muslim populations. The comments may ultimately serve as inspiration for turnout efforts and new advocacy — that would likely benefit Democrats. Pew Research estimates there are about 2.75 million Muslims in the country, and 70% of them are Democrats or lean Democratic. Most of the groups are 501c(3) nonprofits and haven't been engaged in electoral politics, but given the comments in recent weeks, there's now some discussion in the community of how to best use their resources to push back against the attacks.

"Now more than ever American Muslims realize the importance of civic engagement and having a voice in these conversations," said Rabiah Ahmed of the Muslim Public Affairs Council, an advocacy group that works on civil rights and national security issues on behalf of Muslim-Americans. It's another one of the groups — along with the American Muslim Alliance, Emerge USA, MPOWER Change, Universal Muslim Association of America and a dozen more — registering Muslim-Americans…

In September — around the time Carson said Muslims could not be president — dozens of groups partnered with mostly progressive civil rights, minority, and Christian organizations in sending a letter to the Democratic National Committee and Republican National Committee, urging the party committees to "categorically reject this type of bigotry and state on the record that it is incompatible with this country's founding principles." The groups that signed on to the letter include the American Civil Liberties Union, American Baptist Churches USA, Gay & Lesbian Advocates & Defenders, Human Rights Campaign, NAACP, Islamic Networks Group, Muslim Advocates, The Sikh Coalition and United Church of Christ.

A week later, the groups received a response from DNC Chair Debbie Wasserman Schultz, ensuring them that Democrats were "deeply committed to the values of diversity and inclusion." RNC Chairman Reince Priebus has yet to respond, even as the comments from presidential candidates from his own party have become more frequent.

The RNC also did not respond to requests for comment on why Priebus had not written back to the groups…
***********
Apart from the never-ending struggle, what's on the agenda for the day?