Let's grant for a moment that Barack Obama is the wussiest wuss who ever wussed. That means that whatever he asks for is the bare minimum we need to combat ISIL, and all the chest beating manly men in the Republican party should do at least that and much more. Here's the ask: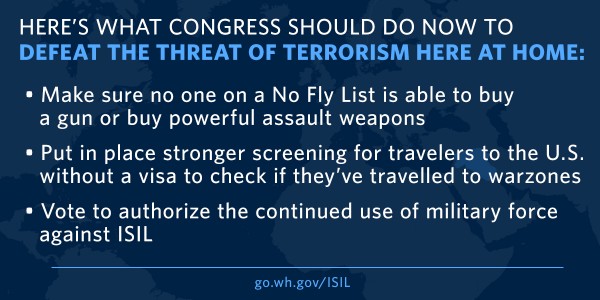 Here's the response: No, Maybe and Probably Not* They're too scared of the NRA and too unwilling to give Obama any power to do two of the three bare minimum items on the list.
*That the article has the responses to 2 and 3 mixed up due to bad editing, but you get the picture.